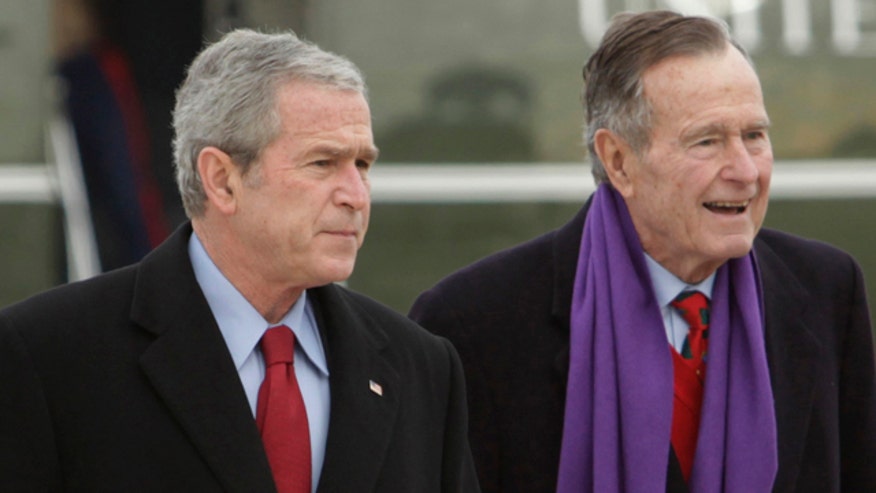 The Secret Service has confirmed to Fox News that it is investigating reports that a hacker broke into the email accounts of Bush family members and accessed private photos and messages between the former first family.
Personal photos of Presidents George W. Bush and George H.W. Bush were posted online after a hacker who calls himself "Guccifer" breached the accounts of multiple Bush family members.
On Friday, TheSmokingGun.com reported that the hacker claimed to have swiped "a lot of stuff," including telephone numbers, home addresses for dozens of Bush family members and a security code to one of the Bush homes.
"Guccifer" claims to have gained access to three years' worth of personal emails dating back to 2009. The hacker has posted several of the photos online, including one that appears to show the elder Bush in a hospital late last year.
The website says another email hacked was from current White House senior adviser Valerie Jarrett, who had forwarded a message from President Obama to Bush when he was in the hospital. The message read: "Michelle and I haven't wanted to impinge on you while you are recuperating, but please know that we are thinking of you and the entire family."
Bush spokesman Jim McGrath told The Houston Chronicle the matter is "under criminal investigation."