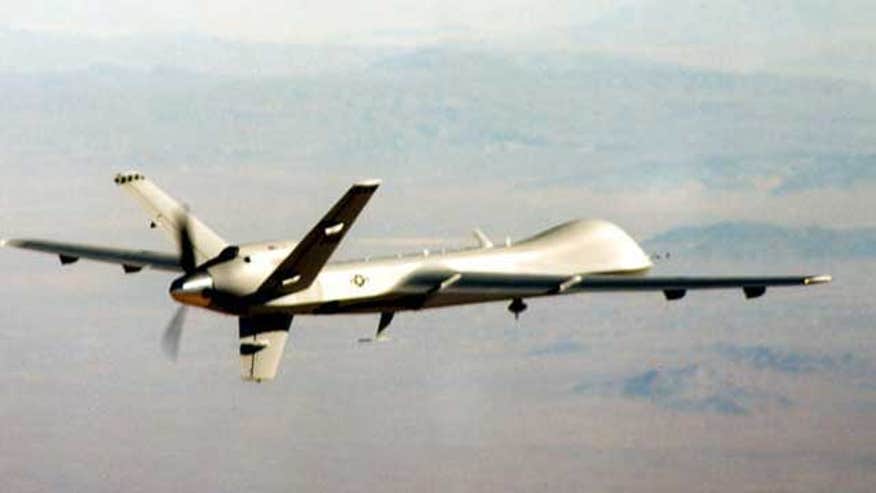 "Why would anybody not own a gun?"
-- Sen. Joe Manchin, D-W.Va., quoted by USA Today when asked about whether he was a gun owner as part of the newspaper's survey on congressional gun ownership. The survey found 165 gun owners in Congress, including 46 Democrats.
In the first half of his first term, President Obama could count on then-House Speaker Nancy Pelosi to shove her members into politically damaging votes in order to advance his agenda.
Whether it was a new government-run insurance program or global warming fees, Pelosi was willing to walk into the fire for Obama. While those initiatives failed, they gave Obama leverage in getting something out of balky moderate Democrats in the Senate.
There would be no Obama health-insurance entitlement program had Pelosi not kept the heat on Senate Majority Leader Harry Reid. The results for Pelosi's members, though, were disastrous.
Republicans were able to use Obama's unpopular health law in almost every district, and could augment those attacks with carbon fees and other votes with regional specificity. And when that wasn't enough, they could use the unpopular Pelosi herself as a cudgel. This set up a Midterm wipeout just ahead of 2010 redistricting and a huge GOP majority with serious staying power.
Now, the president's ambitious second-term agenda hangs on convincing Senate Democrats to take similar risks on his behalf.
Obama today heads to the Senate Democratic retreat in Annapolis and brings with him a bulging binder of demands:
The president is seeking a gun ban, same-sex marriage, another round of tax increases, the continued power to kill American citizens without trial for ties to militant Islamists, the confirmation of a Defense secretary who stammered and staggered his way through confirmation hearings, more stimulus spending, a speedy and broad amnesty for illegal immigrants, ratification of a global warming treaty and more, more, more.
Obama's strategy is to get what he can out of his list and in everything else keep House Republicans on defense. By applying pressure on House Republicans through community organizing precepts, Obama believes that he can "break the fever" of conservative opposition and remake the Republican Party into something more amenable to his aims.
Liberals and establishment press outlets have cheered on the president's confrontational "go for the throat" strategy. They relish the fight and also hold conservatives in low esteem, not understanding the ideology, and so assume that Republican opposition to Obama is, as he says, cynical and unpatriotic.
This sounds like a good strategy, but for the United States Senate.
Obama seems to not have figured out how the Senate works during his four years there. This collection of the 100 largest egos in the known universe is not like the 435 squabbling biennially elected members of the House. Senators don't like to be shoved and they are much harder to threaten or pressure.
Reid is fairly typical. Obama is the fifth president under whom he has served and likely has thoughts of serving under a sixth. He has figured out a political strategy that works in purple Nevada: a mix of social conservatism, pork power, union support, Mormonism and political patronage.
[pullquote]
While Senate Democrats may delight in the thought of Obama's offer -- total victory over Republicans -- most of them have served long enough to know that the political pendulum is always swinging, sometimes with surprising speed.
When Obama asks Democrats to take dangerous votes he is asking lawmakers like Reid to undo the delicate balances they have found in their home states.
There is another problem for Reid. He's got 12 incumbents running in potentially competitive races, including five in states won by Mitt Romney last year. All 12 are eager to show themselves to be moderate and independent and for the five Red staters, as much distance from Obama as decorum allows.
When Obama asks them to take politically risky stances, especially on social issues, he is telling them that if they keep the pressure on Republicans and set up victories in 2014, rather than just limiting expected Midterm losses.
But these senators are already busy trying to raise money and prevent primary challenges. For them, the 2014 cycle began on November 7. When Obama talks about using most of the next two years dividing and conquering Republicans and then pivoting to elections, he is too late.
And this reflects Obama's status as a lame duck in waiting. Senators like to be flattered and like to have their picture taken with the president and hobnob at state dinners, but they also know that Obama's political utility to them is fleeting.
A third of them already know they will be there after Obama is gone and most of the other two thirds have every intention of outlasting the Obama era in Washington.
Obama's strategy for avoiding lame-duck status is for the Senate to act out of character: with speed and without first protecting the political prospects of its members. The president found unwilling partners in the Senate when he was at the peak of power four years ago. It seems doubtful that he will do better now.
And Now, A Word From Charles

"I think it will and it will be quite interesting to hear Democrats, liberals who spent half a decade apoplectic about enhanced interrogation in the Bush administration who up until now have been silent about a program which doesn't interrogate people harshly but kills them without a judge, jury, or even evidence. And the criteria here is astonishing. It isn't even imminent plot."
-- Charles Krauthammer on "Special Report with Bret Baier."

Chris Stirewalt is digital politics editor for Fox News, and his POWER PLAY column appears Monday-Friday on FoxNews.com. Catch Chris Live online daily at 11:30amET at http:live.foxnews.com.
Chris Stirewalt joined Fox News Channel (FNC) in July of 2010 and serves as politics editor based in Washington, D.C. Additionally, he authors the daily Fox News Halftime Report political news note and co-hosts the hit podcast, Perino & Stirewalt: I'll Tell You What. He also is the host of Power Play, a feature video series on FoxNews.com. Stirewalt makes frequent appearances on network programs, including America's Newsroom, Special Report with Bret Baier and Fox News Sunday with Chris Wallace. He also provides expert political analysis for FNC's coverage of state, congressional and presidential elections.