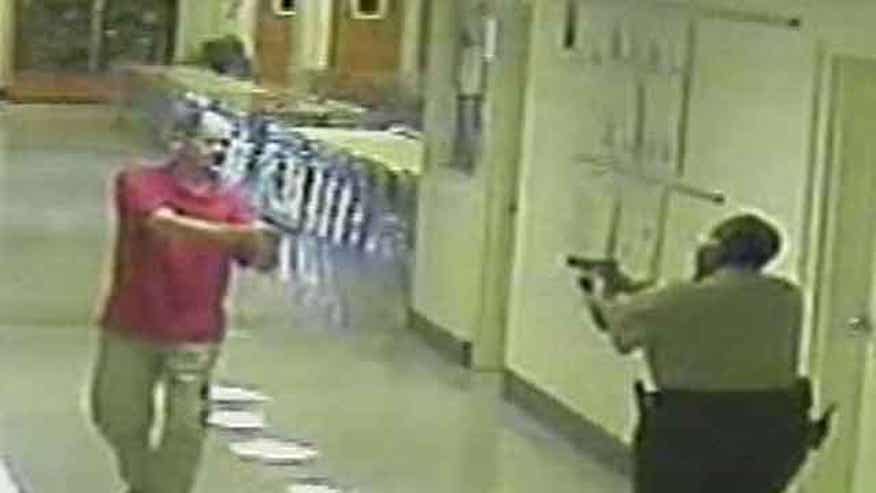 In the wake of the Newtown, Conn., school massacre, state legislatures across the nation are debating how best to protect children against the horror that took place at Sandy Hook elementary school. In Tennessee, Sen. Frank Niceley is introducing a bill Wednesday that would require an armed presence in every public school – either a "school resource officer," or, if local schools can't afford an SRO, a teacher or staff member who has gone through the same training.
"We don't want that (Newtown) to happen here," Niceley told Fox News. "Those teachers up there laid down their lives to save those children. We don't want our teachers here to have to do that."
[pullquote]
The idea of an educator carrying a weapon is a controversial one. Tennessee state Rep. Darren Jernigan says it goes against the very essence of what a teacher is.
"They have a mentality of nurturing students, a mentality of educating students, but not necessarily of defending them with arms," Jernigan told Fox News. "If they wanted to go into law enforcement, I think they would have."
When Niceley first floated the idea of arming teachers, it was met with significant opposition. The Tennessee Education Association – the state's largest teacher's group – was expected to take a position against the bill. But in a statement Wednesday, the TEA said it did not oppose arming teachers as long as no teacher is "forced to carry a gun" and "goes through SRO training."
The speaker of the Tennessee House, Beth Harwell, was skeptical about allowing teachers to carry weapons, but because Niceley's bill focuses first on resource officers, she is not opposed, according to her staff members.
Niceley sees no problem with arming teachers, saying that they are already protecting a child's mind – so why not their body as well?
"If they pass the psychological evaluation, pass the criminal background check and are willing to commit to take the proper level of training, they'll be just as safe as a resource officer," Niceley told Fox News.
Those who do oppose the bill see a different problem. They argue that putting more guns in schools could lead to accidents, theft – or worse. According to Jernigan: "It's a gun in a classroom where I don't think it's necessary to be. And now as a parent, I have to worry – is it going to get stolen? Is it going to be used? Is it going to be more harmful than good?"
Tennessee isn't alone in the debate over arming teachers. The South Dakota House just passed a similar measure. It now goes to the state Senate. Alaska, Maine, Oklahoma, Virginia, South Carolina, Washington, Oregon, Wyoming, Arizona, Nevada, Minnesota and Missouri are also considering bills that might allow teachers or school staff to carry guns. And in Texas, a rural school district in the eastern part of the state has become the second in the state to allow trained teachers to carry concealed weapons.
Tennessee already has experience with armed guards protecting students. Resource officers are present in most high schools and middle schools. In a terrifying standoff two years ago, resource officer Carolyn Gudger held off a gunman who stormed into Sullivan Central High School. She kept him at bay for 10 minutes, until sheriff's deputies arrived and fatally shot him
But resource officers can't be everywhere all the time, said Niceley. Adding armed teachers to the mix just gives schools more options.
"We're expanding a program that's worked," he told Fox News. "We know it saves lives, and we're expanding it. And we're giving the locals an option to train some of their own personnel. "
John Roberts joined Fox News Channel (FNC) in January 2011 as a senior national correspondent and is based in the Atlanta bureau.