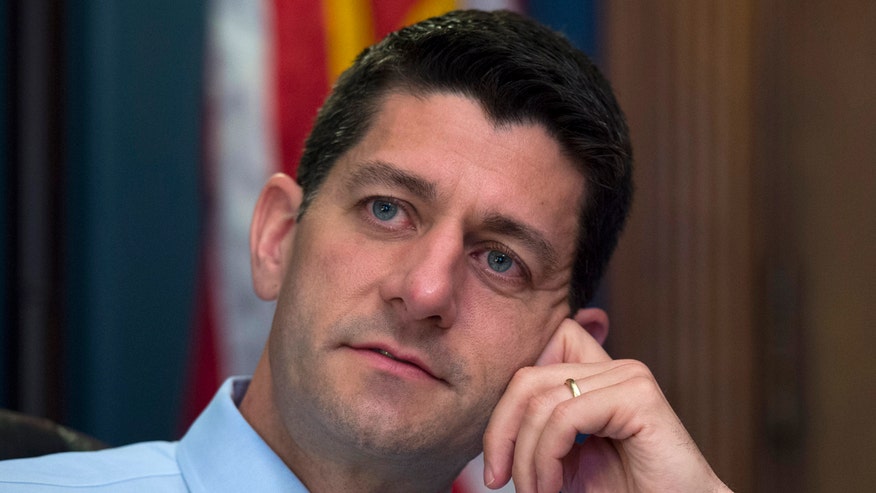 I've known Paul Ryan for a few years, every since we sat next to each other by chance on a plane from Washington to Wisconsin. I was traveling on business, and he was going home for the weekend. The whole country was debating ObamaCare at the time, and we spoke in detail about health care in America and what I'd observed in the nation's health care market.
I've always believed that a deep understanding of finances is a prerequisite for leadership, especially in a time of economic turmoil, and I quickly became impressed with Paul's knowledge of tax law and budgets.
He spoke expertly about things that even many people in the industry don't understand.
He knew the challenges employers were facing and what needed to be done about them.
There are few people in the House of Representatives who can command the respect they need to bring together legislators who are so dramatically polarized, even when they're on the same team.
His fluency in the economics of the topic was so sophisticated, it would have put many math professors to shame.
But that wasn't the most important thing I learned about Paul Ryan that day. What stood out then, and what has stood out in every interaction I've had with him since, was his deep commitment to his wife, Janna, and their children, Liza, Charlie and Sam. It was clear that they were Paul's top priorities. I'm a dad, too, and that spoke volumes to me.
I became so impressed with Paul during that conversation that I asked him why he wasn't running for president. He answered with no hesitation: My kids are too young, he told me, and I need to be with them.
Even today, several years later, you see a gleam in his eyes when he talks about his kids. No matter what he has going on, being at his children's major events and milestones means everything to him. He's deeply rooted to what he needs to do with them. Family comes first.
That first conversation told me a lot about Paul Ryan as a man, and it continues to resonate.
At a time when unity and collaboration are critically important for both Democrats and Republicans, there are few people in the House of Representatives who can command the respect they need to bring together legislators who are so dramatically polarized, even when they're on the same team. Paul is that kind of leader. He is a gentleman and a scholar, and he is the perfect choice to be speaker of the House. Or president of the United States.
Paul's ability to rally a convincing majority among Republicans in the House is largely a testament to his character and decorum. He not only has the intellect to bring warring factions together, but he also has the compassion. It is rare in today's political arena to find someone who can offer depth of character and leadership in one package.
Over the next few days, Paul will be at a crossroads. But no matter which direction he takes, he will be successful, because he will raise the bar to a level that every one of us should strive for.
The very fact that Paul has been able to resist the temptation to run for speaker of the House, despite intense pressure to do so, is a testament to his commitment to core values. If he chooses to become the reluctant emperor, then one can only hope his colleagues in Congress will rally in unison behind him, so he can be most effective.
The fact that Paul Ryan has succeeded in balancing a successful career in Congress with getting to his kids' baseball games is one reason there is mounting pressure for him to become speaker.
He's the kind of leader America needs.
Dr. Sreedhar Potarazu is an acclaimed ophthalmologist and entrepreneur who has been recognized as an international visionary in the business of medicine and health information technology. He is the founder of VitalSpring Technologies Inc., a privately held enterprise software company focused on providing employers with applications to empower them to become more sophisticated purchasers of health care. Dr. Potarazu is the founder and chairman of WellZone, a social platform for driving consumer engagement in health.