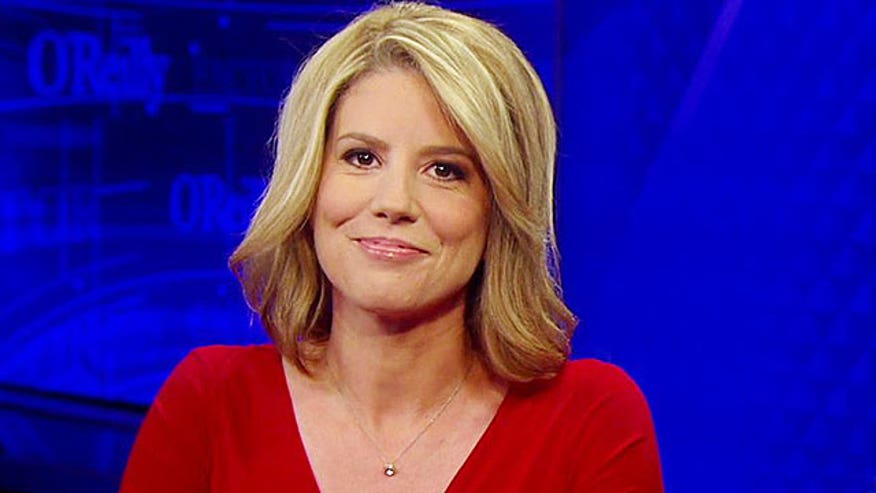 In one sense, the Left's immediate meltdown over Kirsten Powers' new book highlighting its intolerance was perfectly timed to sell a book. But in another way, "The Silencing: How the Left is Killing Free Speech" predicted the reaction from the Left before a word was even published. Either way, the book is explosive. It carefully details the fall of free speech and the rise of the new intolerants on the left.
Oliver Willis, a research fellow at Media Matters, went after Powers' credibility within a few hours of the book's release. He and his employer know that if they can push Powers out of the real Democratic Party, then she isn't the credible insider she says she is. In order to take away her credibility as someone critiquing the party from the inside, they need to define her as someone on the outside. If Media Matters can successfully turn Powers into something other than a card-carrying Democrat, then her strong condemnation of the Left's new tactics will fall flat. It's the classic campaign strategy to "attack the messenger" while not engaging on the damaging message.
employed by fox news, anti-choice, writes for heritage foundation. yeah, keep telling me kirsten powers is a liberal democrat, roflmao

— Oliver Willis (@owillis) May 11, 2015
Powers makes it perfectly clear in her book that she has supported gay equality since the 1990s. When working for the Clinton administration, she was considered a radical for supporting same-sex marriage in an era when few Democrats embraced it, including Hillary Clinton. In multiple pieces published in USA Today and even in Christianity Today, Powers has been unafraid to challenge religious leaders over their behavior toward gay people. But her courageous support isn't good enough for the Left. It wants unequivocal agreement with its agenda.
There's no better example of this intolerance than the self-appointed gay left leadership in Washington. Zack Ford, an editor at the far-left website Think Progress LGBT, didn't waste any time in questioning Powers' worthiness as a liberal. He went after her in a series of tweets:
.@mattbowman2000 @KirstenPowers It's not equal on both sides. On one side it's bigoted discrimination. On the othe, free market backlash

— Zack Ford (@ZackFord) May 11, 2015
.@KirstenPowers You are helping them demonize LGBT people and sugarcoat actions against LGBT equality as forgivable or not harmful.

— Zack Ford (@ZackFord) May 11, 2015
Ford believes anything less than agreeing with him is not only anti-gay, but unforgivable discrimination. Kirsten Powers included.

In other words, Willis and Ford tried to silence Kirsten Powers by attacking her credibility and demanding that she stop speaking as a liberal. Two liberal male activists attack a female Democrat and try to silence her. All you have to do is look at Power's Twitter page to see that yesterday's champions of diversity are today's intolerants.
Richard Grenell is a Fox News Contributor. He served as the spokesman for four U.S. Ambassadors to the U.N. including John Negroponte, John Danforth, John Bolton and Zalmay Khalilzad.