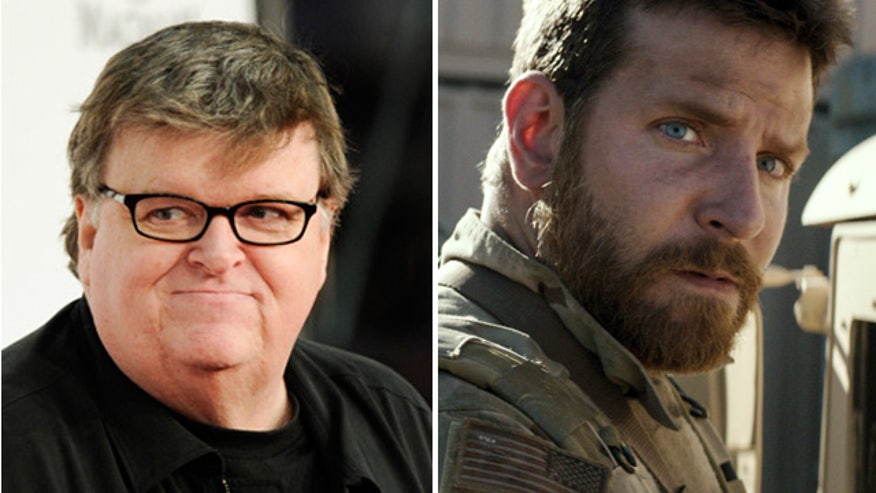 While Americans embrace "American Sniper," some in Hollywood are condemning the film – accusing director Clint Eastwood of "celebrating a killer."
Fox News' Todd Starnes sounded off Monday on filmmaker Michael Moore and actor Seth Rogen, who both spoke unfavorably of the film celebrating the life of Navy Seal Chris Kyle.
"Michael Moore tweeted that snipers like Chris Kyle are cowards. Seth Rogen - who made his mark with movies about sexually frustrated pot heads - compared Kyle's bio-pic to a Nazi propaganda film," Starnes said. "Here is the sum and substance, folks. Chris Kyle killed bad guys so that good guys could live."
Watch Todd's full "American Dispatch" in the video above.
Todd Starnes is host of Fox News & Commentary, heard on hundreds of radio stations. His latest book is "God Less America: Real Stories From the Front Lines of the Attack on Traditional Values." Follow Todd on Twitter @ToddStarnes and find him on Facebook.