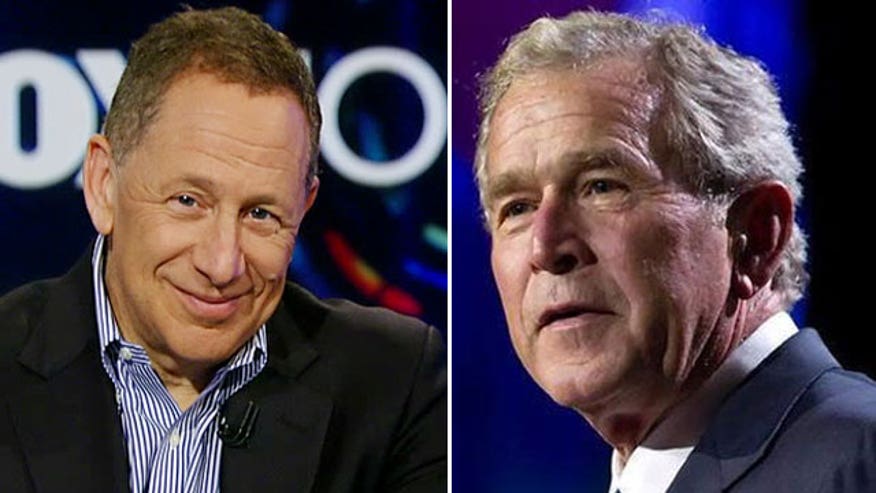 If there were a website devoted exclusively to the subject of foreign policy, who should run it?
Of course, there are countless such websites, but only one that actually bears the name ForeignPolicy.com – and it is run by a veteran of the Clinton presidency whose resume only got better over time.
After serving as an acting under secretary of commerce in the 1990s, David Rothkopf went on to become managing director at Kissinger Associates, the quietly influential – and hugely lucrative – private advisory firm founded by Henry Kissinger, the national security adviser and secretary of state during the Nixon era.
In 2005, after co-founding Garten Rothkopf, the advisory firm he launched with his former boss at Commerce, Jeffrey Garten, Rothkopf published his fifth book, "Running the World: The Inside Story of the National Security Council and the Architects of American Power" (PublicAffairs), widely regarded as the definitive study of the NSC: its inner workings, larger-than-life characters, and epic policy battles.
Today, in addition to serving as a visiting scholar at the Carnegie Endowment for International Peace, Rothkopf is best known as CEO of the Foreign Policy Group, which makes him publisher of Foreign Policy magazine and its eponymous website. That's who runs it.
With his new book, "National Insecurity: American Leadership in an Age of Fear" (PublicAffairs, October 2014), Rothkopf aimed to produce a sequel, of sorts, to "Running the World," one that would extend the narrative of the NSC beyond the Bush-Cheney years into the Obama administration – and identify the commonalities and differences between them.
"I was interested," Rothkopf said in a recent visit to "The Foxhole," "in the post-9/11 period, and how that was different from how foreign policy was made before, how it led to dysfunction, and what we might learn from it."
In "National Insecurity," Rothkopf accepts as the principal lesson of the September 11 attacks the fact that "there is no such thing as a distant problem." However, the author argues that said fact cannot be allowed to warp foreign policy decision-making, and he urges the next commander-in-chief to "counterbalance the impulses that led our two most recent presidents to go either too far or to do too little."
Asked if he thinks American leadership today, under President Obama, is "in retrenchment or retreat," Rothkopf answered, "Absolutely" – and cited as evidence the president's failure to enforce his "red line" in Syria, Russian maneuvering in and around Ukraine, and the mounting chaos in Libya, among other current hot spots.
By the same token, Rothkopf sees 9/11 itself exercising "outsized influence" on foreign policy and national security decision-making. "Look," he said on "The Foxhole," "9/11 was a catastrophe, a tragedy, a, a –"
"An atrocity," I interjected.
" – an atrocity. And it was something that required a response from the United States, a strong response, against the perpetrators. But you know, we fell into the terrorists' trap. The terrorists' trap is to actually [get us to] over-respond, to allow the terror to get the best of you, and to behave in a way that promotes their message, and undermines your message.
"We reordered our entire national security apparatus to make terrorism our principal concern; it should have been a concern. But is it more important than the rise of other powers? Is it more important than problems we've got at home? Is it more important than the threats posed from traditional powers, or the decline of our alliances, or the emergence of new threats from technology and so forth? It is certainly not. And we let it claim all the bandwidth – and all the budget – and it was extremely damaging to us."
Rothkopf pointed out that Hillary Clinton – if she seeks and wins the presidency – would be the first occupant of the Oval Office since George H.W. Bush to hit the ground running with significant foreign policy experience. Given his resume, interests, and connections, some have suggested that in such circumstances, Clinton might ask Rothkopf himself to abandon his many years of writing about the running of the NSC, and to actually run it, as her national security adviser.
Asked if he has heard such whispers himself, Rothkopf answered wryly. "Only from my mother and my wife. I don't think it's been suggested in any serious circles."
James Rosen joined FOX News Channel (FNC) in 1999 and is the network's chief Washington correspondent.