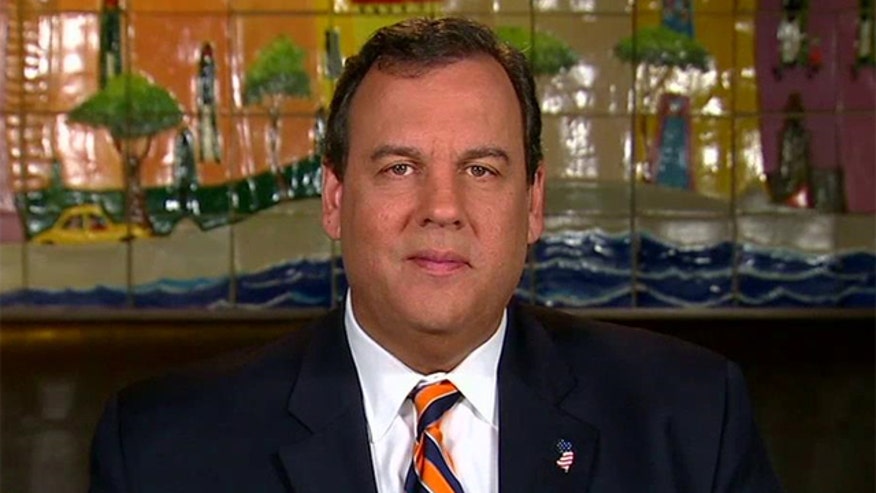 Bridgegate and the dismal New Jersey economy may not yet have been able to do it but Governor Peter Shumlin of Vermont today stands the best chance of being the thousandth cut inflicted on New Jersey Governor Chris Christie's presidential aspirations.
All indications point to the fact that 2014 is shaping up to be a wave election for Republicans, who will almost certainly pick up seats in the House of Representatives and who stand a better than even chance of taking control of the Senate. But Shumlin, who is the chair of the Democratic Governor's Association, and Christie, who is chairing the effort on behalf of Republican governors, are poised to buck the Republican tide.
Under Shumlin's leadership, Democrats are, in fact, in a position to pick up several gubernatorial seats or, at the very least, not have a net loss of any, even as Democrats are facing losses in their Congressional ranks.
For Christie to preside over statehouse losses even as his party is picking up seats in the House and Senate would be devastating.
[pullquote]
In at least a generation, the party that has gained in wave elections has never had a net loss of governorships.
In 2006, the last election that swung control of at least one chamber of Congress, Democrats picked up six governors, with none of their incumbents losing. That same year, Democrats picked up six senators and 31 Members of the House. In 1994, Republicans picked up 10 governors, while netting nine Senators, 54 House seats and control of both Houses of Congress.
This scenario would build on a perception of Christie that has plagued him since at least 2012: that he is, quite simply, not a team player.
His speech at the Republican National Convention, which focused more on himself than it did on the Republican nominee, his refusal to campaign with Mitt Romney in Pennsylvania in the aftermath of Hurricane Sandy after literally embracing President Obama, and his failure to pick up any Republican legislative seats in New Jersey despite winning a blowout election, are all data points for primary voters watching the results of this year's gubernatorial elections.
Christie is certainly not responsible for the trouble Kansas Governor Sam Brownback and Pennsylvania Governor Tom Corbett face next week but, as he well knows, perception is reality. Were the Republicans to gain governor's mansions, Christie would be the first to take credit. As the quarterback for Republican governors this year, he will be forced to shoulder the blame if they come up short.
But Christie does face other issues that are entirely of his own making. Fairly or not, Wisconsin Governor Scott Walker, a potential 2016 Republican presidential candidate, has slammed the RGA for not investing as heavily as he would like in his re-election campaign. Regardless of whether Walker wins or loses next Tuesday, those close to him may argue that Christie purposely attempted to tank his election in order to rid himself of a primary presidential competitor. If Walker wins,
Equally as problematic is Christie's reluctance to appear with Rob Astorino, who is running against Christie ally Andrew Cuomo in New York. Christie declined to campaign with Astorino, claiming that he won't "pay for landslides or invest in lost causes." But Christie has campaigned with lots of candidates who are as much of a lost cause as Astorino. One is New Hampshire gubernatorial candidate Walt Havenstein. Another is Corbett, who is trailing his Democratic opponent by roughly 12 percent. As for his pledge to not "pay for landslides," Christie has repeatedly campaigned with Iowa Governor Terry Brandstadt, who is currently leading his Democratic opponent by double digits and certainly does not require the help of the RGA to win his election.
New Hampshire, Iowa and Pennsylvania are, of course, key states in the upcoming presidential election. If Astorino exceeds expectations and loses to Cuomo by a smaller margin than Corbett or Havenstein lose to their opponents, there will be questions about why Christie got into a public spat with a Republican nominee whose state is next door to his own, while promoting candidates who stood an even worse chance of winning their elections that Astorino does today.
The writing is not yet on the wall for Christie entirely. Republicans are competitive in Illinois, Massachusetts, Rhode Island, Colorado and Connecticut – all states with Democratic governors today. But those wins could be offset by losses in states like Maine, Kansas, Pennsylvania, Alaska, Florida and Georgia.
Christie has raised over $100 million for the RGA as its chairman this year. If he becomes the only chairman of either party to lose gubernatorial seats in a generation, even as his own party rides a wave in Washington, the tide that Republicans are hoping for may submerge Chris Christie's presidential campaign before it even begins.