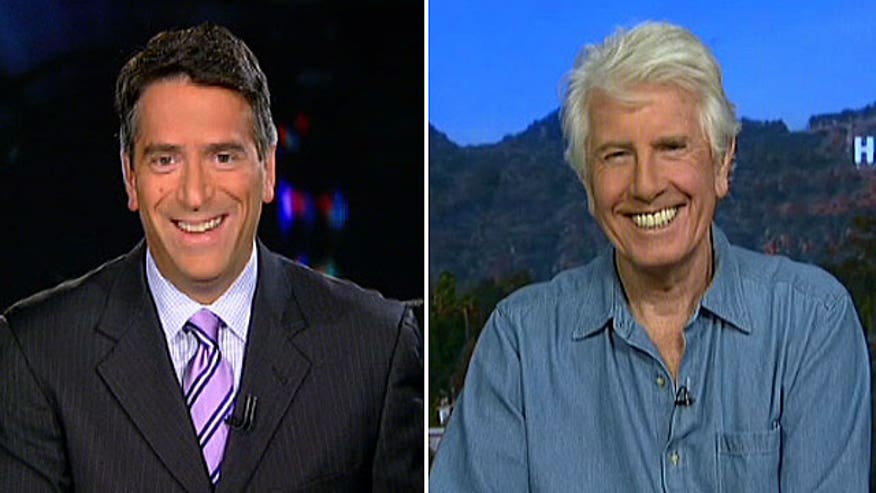 In the fall of 1969, the members of rock's newest super-group, CSNY – an improbable and highly combustible vehicle for the individual and collective genius of David Crosby, Stephen Stills, Graham Nash, and Neil Young – were settling into the San Francisco area, preparing to record their first album together. These loose sessions would produce the landmark record Déjà Vu (1970), later ranked # 148 on Rolling Stone's list of the 500 greatest albums of all time.
Crosby, the nominal leader of the group, had set up digs in a rambling country house in Novato, thirty miles north of the city, with his two lovers, Christine Hinton and Debbie Donovan. Jerry Garcia, who would play pedal steel guitar on Nash's pop classic, "Teach Your Children," was a frequent visitor, as were other members of the Grateful Dead, who lived down the street. The sex, drugs, and freedom were highly intoxicating, and for the members of CSN – the incarnation before Neil Young, a superstar in his own right, had joined the group – the rave reviews and monster sales of their eponymous debut record, released just four months earlier, were still ringing in their ears.
Hinton was a stunning beauty who seldom partook of the drugs that formed a staple of the musicians' daily diet. As the sun shone on September 30, with the group and its friends and hangers-on gathered around Crosby's pool, Hinton handed Nash three joints she had rolled for him and said: "Enjoy, enjoy, enjoy." Then, with her friend, Barbara Lang, Hinton piled her and Crosby's cats into Crosby's van and headed for the local veterinarian's office. Cruising down Novato's main street, one of the cats jumped into Hinton's lap as she was driving and accidentally scratched her. Hinton swerved into the opposite lane and was killed instantly by an oncoming school bus.
As Nash recounts in his memoir Wild Tales: A Rock & Roll Life, newly issued in paperback by Three Rivers Press, the effect on Crosby was instant, profound, and enduring. Where the former Byrds member had always been a mercurial and untamable figure, a satyr and drug user hostage to insatiable appetites of all kinds, Hinton's death plunged Crosby into a depression that he sought to cure, or at least anesthetize, through ever-deeper immersion in cocaine and, eventually, freebase.
CSN and CSNY would go on to produce more epic records and chart hits, but Crosby's personal trajectory worsened. After several arrests and probations, bloated and scabbed from drug abuse and wanted on narcotics and weapons charges, Crosby surrendered to the authorities in December 1985, walking barefoot into FBI offices in West Palm Beach. He would serve five months before emerging from the notorious Walls Unit in Huntsville, Texas, to be greeted by, among others, Graham Nash. Those who attended Crosby's concerts this year – where he toured behind a strong album of new material entitled CROZ – can attest to the extraordinary recovery he has made from drug addiction and numerous health challenges.
Visiting "The Foxhole" from the Los Angeles bureau of Fox News this week, Nash, now seventy-two, cuts a spry and stately figure. He remains every inch The Cool Dude, for which character he all but established the prototype five decades ago, when he was bouncing around Swinging London and the California hills, getting high, writing the pop-rock anthems of his generation, and bedding the scene's most sought-after women.
Asked about the death of Hinton, and the role that that event played in Crosby's life, Nash acknowledged that his dear friend might have wound up addicted to drugs even if his lover had never embarked on that fateful drive to the veterinarian's office. "David is the ultimate hedonist. He loves pleasure; he loves the best in everything in his life; it's one of the reasons I love him dearly," Nash said. "But Christie's death marked a point in David's life where a certain part of his soul gave up…gave up his belief in the universe and what the universe was doing to him at that moment. Christine was a wonderful woman; she loved David dearly; and her death was incredibly fast and incredibly sad to us. I made my mind up, and I wrote about it in Wild Tales, to be with David no matter what he was going through and no matter where he was going. And we decided that we would drink our way around the world until the pain was gone. But to this day, I'm not sure the pain is gone."
Nash believes that somewhere deep in his shrunken soul, Crosby decided to turn himself in because he knew he would die if he didn't. The composer of such classics as "Almost Cut My Hair" and "Long Time Gone" (the title of Crosby's 1988 autobiography) had already sold off for cocaine money his most cherished artifacts and mementos from a life of rock super stardom. "When he walked barefoot into the FBI offices," Nash told "The Foxhole," "I knew that David had chosen life over death."
Nash also spoke about his tough upbringing in Salford, England; his understated approach to songwriting and harmonizing ("I'm pretty good at what I do"); his fragile relationships with Stills and Young (the latter described as "one of my strangest friends"); and his interest in releasing commercially some newly-unearthed BBC tapes of his first band, The Hollies – a constant and stylish presence on the British and American pop charts of the mid-1960s. "These tapes sound wonderful….I want to get together with [Hollies co-founder and front man] Allan Clarke – who is still my friend, thankfully – and make The Hollies on the BBC a great record. I think it's there."
In addition to continuing to compose and sing, in and out of the CSN/CSNY construct, Nash has successfully pursued other interests over the years, including art, photography, and new forms of digital and interactive communication. Unlike his band mates, he has smartly managed his songwriting and publishing royalties across the decades, and has never needed to do anything solely for money. He decided to write Wild Tales, he said, for his three grandchildren, including twin boys born earlier this year.
"I wanted them to understand the simple life that I came from and what I did with my life to accomplish what I've accomplished so far," Nash told "The Foxhole." "And I mean 'so far,' because I have no intentions of dying during this interview, James, and I think I have many, many more constructive, creative years to go."
James Rosen joined FOX News Channel (FNC) in 1999 and is the network's chief Washington correspondent.