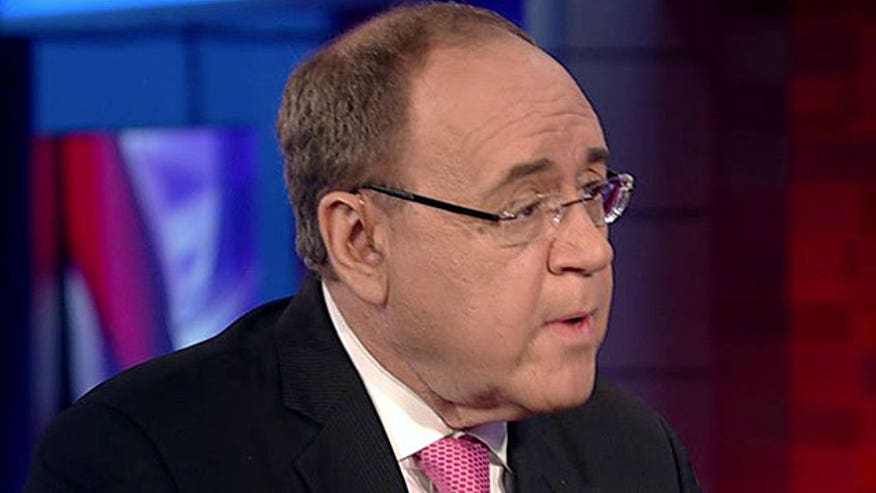 It's no surprise that a health care worker in Dallas who cared for Thomas Eric Duncan before he died in the hospital has come down with Ebola. What is concerning is that health officials considered her "low risk."
The CDC did not take over the situation and ensure she was observing proper protocol in her care of the patient. The CDC is in charge of collaborating with state and local health departments to protect the nation from diseases like Ebola.
It needs to be even more responsive, responsible and transparent. Though it is highly unlikely -- for scientific reasons -- that someone without symptoms can transmit Ebola, it still pays to err on the side of caution. I believe any health care worker who works closely with an Ebola patient should be under direct supervision of the CDC. We cannot leave this to hospitals alone.
[pullquote]
To his credit, Dr. Thomas Frieden, CDC director, has remained in the hot seat and has been working tirelessly on the Ebola crisis. In Monday's press conference, he did say that we must rethink how we address Ebola infection control. And we must change our approach substantially. It remains to be seen how this strategy will work.

It is good that the patient's identity has been publicly disclosed so that anyone who has had contact with her can come forward, both as a precaution and for his or her own safety.
It is a also good thing that hospitals in New York City and across the nation are gearing up for the possibility of Ebola cases by performing mock triaging of suspected patients, using actors to feign symptoms.
The CDC needs to oversee these preparations, as well, to make sure the protocols are followed closely. Of course, any competent doctor or nurse should already be considering Ebola (as well as malaria) in any sick traveler coming from West Africa, but most are not yet trained in protocol for isolating a possible Ebola patient.
Beefing up airport screenings also is a good thing, but it, too, needs to be under direct and constant supervision of the CDC, as well as the Department of Homeland Security. Asking Customs and Border Protection to take temperatures and give out questionnaires isn't enough. Ebola is a microscopic medical terrorist, meaning a case slipping through the cracks will cause panic and loss of confidence in the entire screening system.
Ebola screening should involve profiling, with Customs and Border Protection trained to look for sweating, fatigue and other signs of illness. Questions should be asked about possible direct contact with Ebola patients in West Africa. Quarantine and Infectious Disease experts from CDC need to be supervising the airport screenings closely.

Of course, the main thing the U.S. government should be doing is focusing on the Ebola problem in Liberia, Sierra Leone and Guinea. The 101st Airborne, a powerful force in our military with a great tradition, is being deployed to Liberia, and it will have an impact.
The Ebola clinics that are being built will help isolate patients. But the region needs a big inpouring of funds and workers from around the world, not just the U.S. The World Bank is mobilizing a $400 million financing package, but more is needed.
While we wait for a vaccine, we must rely on tried and true public health measures to fight Ebola. Health and Human Services, including CDC, needs to take the lead.
Marc Siegel, M.D. is a professor of medicine and medical director of Doctor Radio at NYU Langone Medical Center. He has been a medical analyst and reporter for Fox News since 2008.