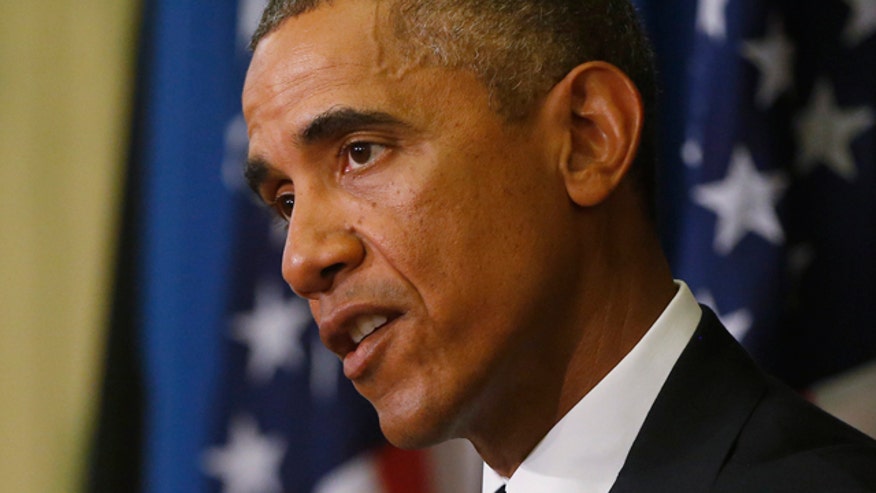 A friend who somehow remains a supporter of Barack Obama believes the president soon will announce major pushbacks against Russia and the Islamic State.
"I think he's going to surprise people with how strong he is," the friend says.
Alert the media. After years of delay and denial, a strong pushback would come as a surprise not just to Americans, but to our allies and adversaries around the world.
[pullquote]
Each day brings a new opportunity. Tuesday's video beheading of Steven Sotloff had the same earmarks as the beheading of James Foley. Both journalists were forced to read messages to Obama before being butchered by a black-clad terrorist with a British accent.
It was probably no coincidence that North Korea paraded three Americans it is holding before TV cameras. Who knows what their fate will be?
Obama is headed for a NATO summit in Wales that aims to develop a rapid-deployment force that could be used to counter Russian advances. The meeting comes after Ukraine leaders accused Vladimir Putin of starting "a great war" inside their country. A White House aide says the trip will show Obama's commitment to NATO.
That commitment is not in question. The only question that matters is whether he is committed to stopping tyrants and Islamist terrorists from gobbling up whole countries. So far, the answer is no.
To continue reading Michael Goodwin's column in the New York Post, click here.
Michael Goodwin is a Fox News contributor and New York Post columnist.