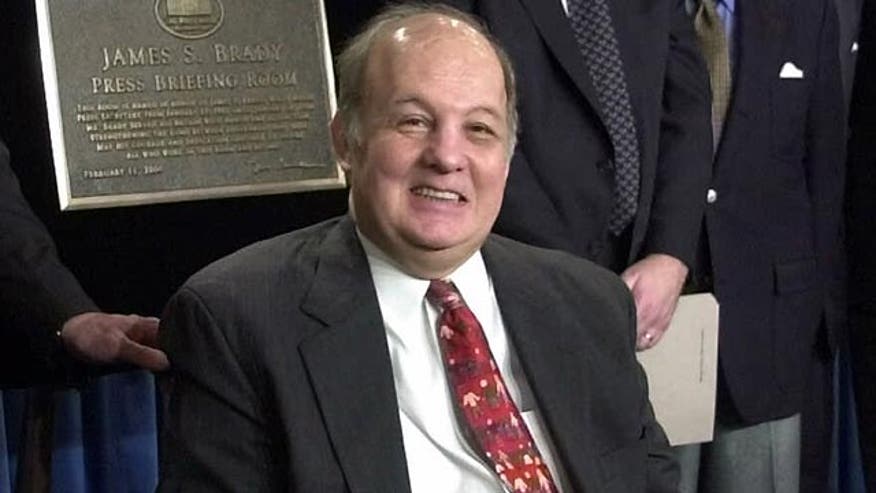 On March 30, 1981, I was 9-years-old sitting in class when my third grade teacher announced that the fortieth president of the United States Ronald Reagan had been shot. Minutes later, school was canceled for the day, so I quickly rushed home and spent the rest of the afternoon and evening watching the news with my parents.
I learned then that President Reagan's Press Secretary James Brady was also shot and critically wounded in the attack.
[pullquote]
I never imagined I would one day have the privilege to field questions from the White House Press Corps in the briefing room that was dedicated to James S. Brady.
In 2006, my boss, President George W. Bush welcomed all of the past White House press secretaries to attend a grand re-opening of the briefing room. Jim was there, with his wife Sarah at his side.
In the years following that shooting outside the Washington Hilton, Jim taught us all a thing or two about courage. And I'm honored to have served as one of his successors.
Monday, Jim passed away at the age of 73 after battling a number of health issues.
My thoughts are with his wife Sarah, his son Scott, his daughter Missy, and the entire Brady family.
Dana Perino currently hosts FOX News Channel's (FNC) The Daily Briefing with Dana Perino (weekdays 2-3PM/ET) and also serves as co-host of The Five (weekdays 5-6PM/ET). She joined the network in 2009 as a contributor. Click here for more information on Dana Perino. Follow her on Twitter@DanaPerino.