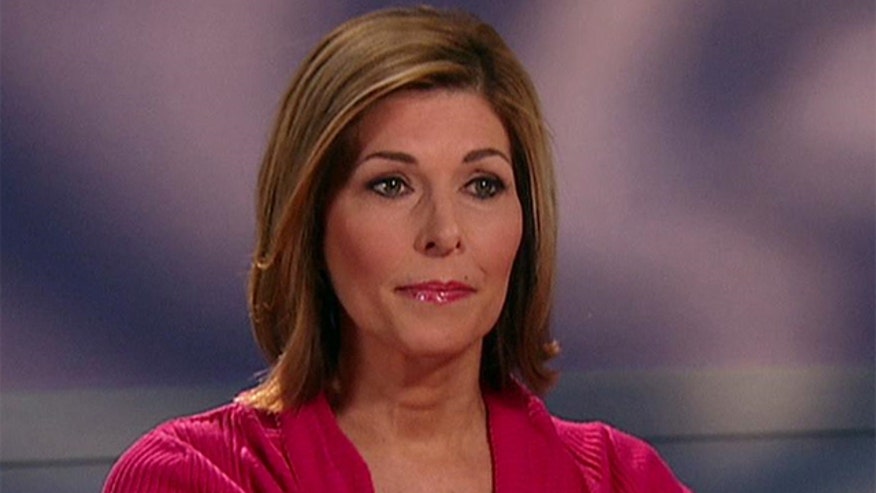 Editor's note: The following column originally appeared in The Washington Times.
Lara Logan, Sharyl Attkisson, Judith Miller — all esteemed investigative reporters. Among numerous other awards, Ms. Miller is a Pulitzer Prize-winning reporter. Ms. Logan and Ms. Attkisson have both won numerous Emmys and Edward R. Murrow Awards for their investigative journalism.
In other words, they are serious, recognized, accomplished and fearless women who exemplify what it takes to be investigative journalists.
They are all women who are under attack. Their crime? They dared to follow stories to their natural conclusions, instead of to a preferred liberal end.
[pullquote]
None of these women are victims, as they continue to thrive despite liberal pawns biting at their ankles. Their stories do, however, provide proof of hypocritical partisan fixation on demonizing these three prize-winning journalists who refuse to conform to political demands.
The past few months highlight the bizarre situation and pressure all three women face.
In March, after two decades with the network, Sharyl Attkisson resigned from CBS News after the network obstructed most of her reporting on Obama administration scandals.
Why would she leave her network home after 20 years? Ms. Attkisson's new book title makes things crystal clear: "Stonewalled: My Fight for Truth Against the Forces of Obstruction, Intimidation and Harassment in Obama's Washington."
Ed Morrissey, at the blog HotAir.com, described Ms. Attkisson's concern that the Obama administration was hindering her work: "The White House would pressure her to change or drop her reporting, and when that didn't work, they worked her bosses instead … ." Her ability to do her work simply became untenable.
This week, Lara Logan returned to CBS after being sent to the cornfield because the Obama administration didn't like a report on Benghazi she did for "60 Minutes." The FBI actually pressured the network, and called a featured source of hers a liar. Even though she had multiple other sources, the network had her apologize on air, and after an effort to publicly humiliate her, she was banished from the network for seven months.
The over-the-top scene surrounding Ms. Logan, recognized as one of the world's best foreign correspondents, was obscene. It also sent a message: Dare to investigate Benghazi, and you'll be sent to journalism purgatory.
Judith Miller's experience is eerily similar. She resigned from The New York Times in 2005 after spending 28 years at the paper. Leading up to the Iraq War, she reported what was the universal understanding about weapons of mass destruction (WMD) in Iraq.
Yet it was Ms. Miller who was specifically targeted by the liberal establishment, which cast her as somehow being complicit in the start-up for the war. Even had the accusations been true, ascribing that much influence to one reporter -- even for the self-reverential New York Times-- is patently absurd.
Ms. Miller's real crime? She did her job — she produced investigative work that liberals deemed as helping the Bush administration. It's that simple. As a liberal herself, she needed to be punished for not playing by partisan norms.
Ultimately, the liberal establishment's obsession with being able to claim that people lied about WMDs in Iraq created a blind spot: A WikiLeaks document dump in 2010 revealed the discovery of — ahem — WMDs in Iraq from 2003 to 2008. At least 500 Sarin gas bombs were discovered, which had not been declared prior to 2003.
So much for the so-called shoddy work, the pretext for their attempts to ostracize one of the most important terrorism and germ-warfare investigative journalists in the world.
Fast-forward to 2014. Ms. Miller remains one of the most important journalists working on Middle East issues, terrorism and domestic and international politics.
Ms. Miller is a liberal, but not an ideologue, which is what still bothers the liberal establishment. Case in point: twenty-something website "editors in chief," deciding it's their mission to declare Ms. Miller somehow unfit to comment on the currently unfolding events in Iraq.
I first saw this troubling attack on Ms. Miller coming from Mediaite and its 27-year-old "editor in chief" Andrew Kirell, and Huffington Post's "senior media editor" Jack Mirkinson. Mr. Mirkinson goes so far as to announce Ms. Miller is a "symbol" of all media's "disastrous" reporting leading up to the Iraq war.
Genuine investigative reporting often leads to conclusions that makes both political establishments uncomfortable. For the left, if a story doesn't conform to its narrative, it gets labeled "disastrous."
Ms. Logan, Ms. Attkisson and Ms. Miller are what is known as "tall poppies": Their success and commitment to the facts expose what others are not doing, and remind everyone what is possible. That often makes others, who are threatened by their talent and independence, uncomfortable.
What they do is called "reporting."
With the collapse of President Obama's domestic and foreign policies, and the Middle East on fire, voices like those of Ms. Logan, Ms. Attkisson and Ms. Miller become even more important, and efforts to demonize them will likely ramp up. Let's make sure the petty and envious do not prevail. Support these women, and other fearless journalists, whenever you can.
Tammy Bruce is a radio talk-show host, New York Times best-selling author and Fox News political contributor.