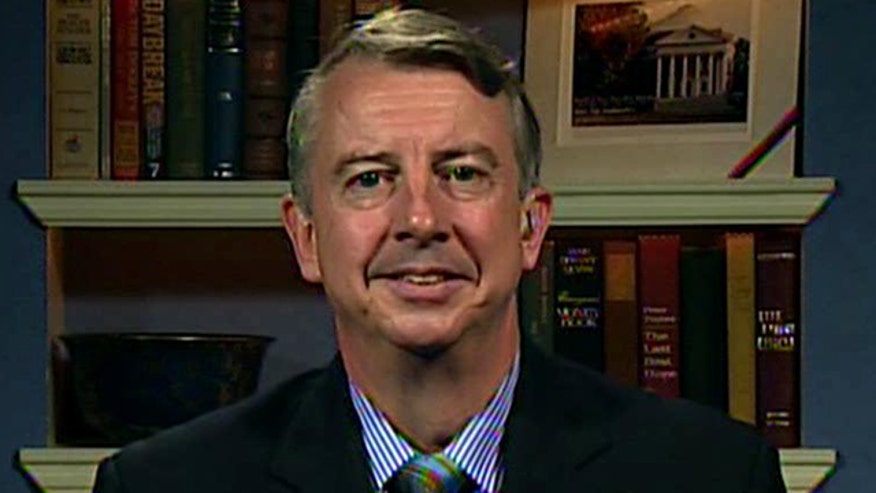 Democrats have a strategy for holding the U.S. Senate this year: Limit their losses to five seats or fewer, and then pick off Sen. Mitch McConnell, perhaps even swipe the GOP's open seat in Georgia. It won't be easy.
Three Republican nominees—Montana Rep. Steve Daines, former South Dakota Gov. Mike Rounds and West Virginia Rep. Shelley Moore Capito —lead by double-digits in the Real Clear Politics (RCP) average of recent polls. If the mid-July Federal Election Commission fundraising reports show these Republicans with healthy cash advantages, Democratic interest and money could go elsewhere.
[pullquote]
That doesn't mean these Republicans will be home free. If Democrats sense an opportunity, they will jump in with last-minute attack ads. But with Montana, South Dakota and West Virginia probably not in the cards—half the seats Republicans need to win a majority—Democrats hope to save endangered incumbents elsewhere.
To continue reading Karl Rove's column in the Wall Street Journal, click here.
Karl Rove joined Fox News Channel as a political contributor in February 2008. He also currently serves as a columnist for the Wall Street Journal. Mr. Rove helped organize the political-action committee American Crossroads. His latest book is "The Triumph of William McKinley: Why the Election of 1896 Still Matters" (Simon & Schuster, 2015). Follow him on Twitter @KarlRove.