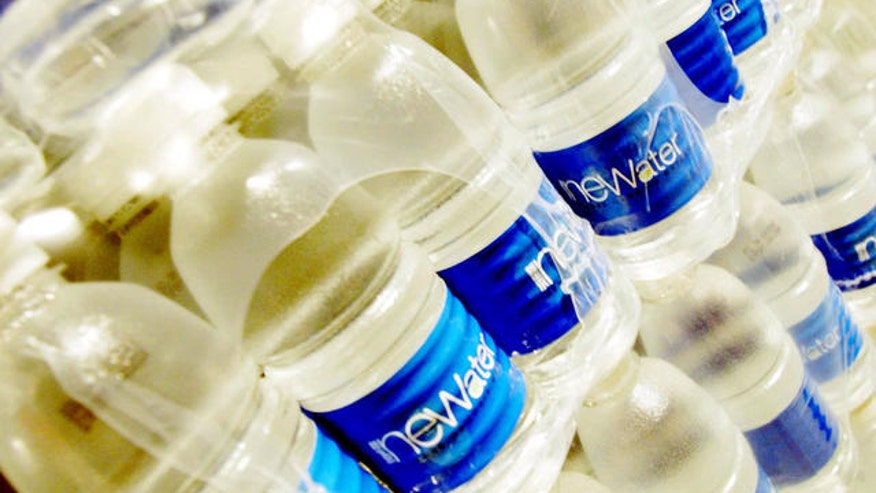 In the region of Niger just south of the Sahara Desert, the search for water dominates life. Garibou Karimou, a resident of the Baba Aoura village, says, "Men, women and children, we mobilized ourselves in search of water thereby sacrificing other activities, including field work, and we could not even produce enough for our food."
The daily search for water not only took up valuable time that prevented families from growing food or children from attending school, but was also unclean, filled with parasites and disease, and caused stomach aches and life-threatening illness, especially among children.
The lack of clean water is one of the biggest hurdles to development and the alleviation of poverty.
The situation disproportionally affects girls and women. Young girls are forced to collect water before school, causing frequent absenteeism. 
Women spend hours carrying water -- time that could be used to earn income or feed their families. 
Around the world, it is estimated that women and girls spend about 200 million hours every day fetching water. This is equivalent to a 25 million-person workforce doing nothing more than carrying water seven days a week.
With 768 million people without access to water, according to the UN, the troubles of this Niger village can be multiplied hundreds of thousands of times. 
The lack of clean water is one of the biggest hurdles to development and the alleviation of poverty. That's why the bipartisan Water for the World Act now before Congress is so important. It will ensure that American foreign assistance designated for water is directed where it is most needed to save lives.
In a budget-constrained environment, there are things all of us can do to more effectively partner with millions of people who lack access to clean water. 
First and foremost, we should address the current imbalance of United States Agency of International Development(USAID) funds between countries of greatest need and those of strategic importance to the U.S. In Niger, 70 percent of the population (12 million people) lacks access to clean water and sanitation. Yet Niger receives less than one percent of USAID's funding allocation for water assistance. In Jordan, just three percent of the population (189,000 people) do not have access to clean water and sanitation, yet Jordan receives 5 times as much USAID water assistance.
This disparity illustrates why the Water for the World Act is needed. There are certainly real water problems in Jordan, but it is not as dire a situation as it is in Niger.
According to the US State Department, in fiscal year 2012, as much as 44 percent of USAID water funding goes to countries where at least 80 percent of the population already has access to clean water. This legislation would strike the appropriate balance by focusing funding priorities on those countries that most need clean water, while also giving the government the flexibility to invest strategically. This would focus our water and sanitation programs away from political allies and towards the most vulnerable.  
Every year, 3.4 million people lose their lives due to water related diseases. At any given time, half of the world's hospital beds are occupied by people with illnesses that could be prevented by access to clean water and sanitation. Worldwide, children lose as many as 443 million school days annually, mostly because of diarrhea which stunts their growth.
Something as simple as providing clean water can transform communities, save millions of lives a year, and improve the quality of life for more than three quarters of a billion people.
In Baba Aoura, Niger, after World Vision drilled a borehole well, Garibou said, "It's over—the times of stomach-aches and other waterborne diseases. And we have also drinking water because now we have [a] borehole." Garibou says, "Women have enough time to take care of children."
Imagine what can happen if more communities are liberated from the search for water, free to grow food, attend school, and save money that would have been spent at a health clinic. Without adding any funding to the U.S. water assistance programs, we can allow more communities like Baba Aoura to experience the fresh and liberating taste of clean water.
On World Water Day, World Vision is gathering with hundreds of water activists asking representatives to pass the Water for the World Act and to use our tax dollars designated to water assistance in a way that adheres to the law by reaching the world's most poor and vulnerable.
Providing clean water to the three quarters of a billion people who need it is an essential first step in making life livable for millions.
Richard Stearns is president of World Vision US and author of "Unfinished: Filling the Hole in Our Gospel." Follow Rich at RichStearns.org. 
Democrat Earl Blumenauer represents Oregon's 3rd congressional district in the U.S. House of Representatives. He is the Democratic co-sponsor of the Water for the World Act.