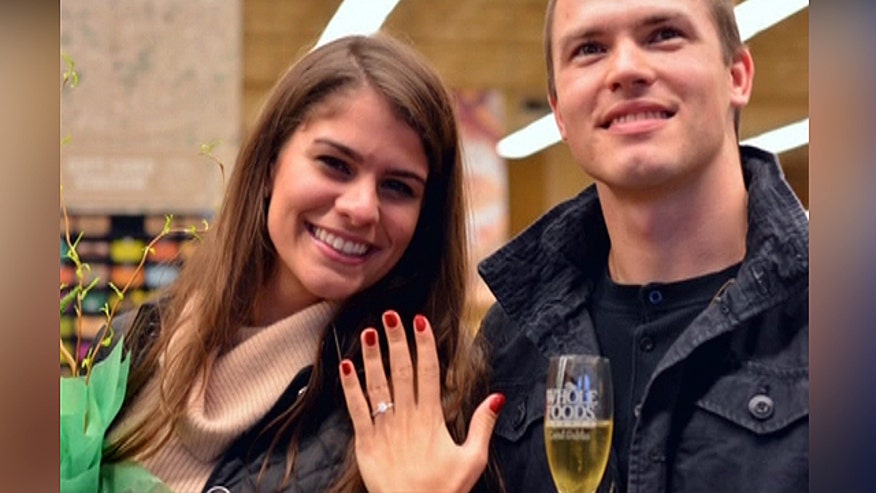 Congress heard important testimony last week from Brookings Institution fellow Melissa Kearney when she appeared before the Joint Economic Committee to discuss "Income Inequality in the U.S."
In her testimony, Kearney rightly placed an emphasis on education and opportunity, but she also mentioned family structure, specifically the impact of children being raised in single parent vs. two parent families, and the growth of childbearing prior to marriage.
She cited research when speaking to the committee: "Poor children are much less likely to have access to the incomes, family and friendship networks, and time investments from two stably married parents … and this perpetuates their heightened likelihood of ending up poor."
She continued, "The rise in non-marital birth rates cannot be ignored. Study after study has shown that children born into two-parent families have tremendous benefits ... differences in family structure exacerbate income inequality. More educated, higher-income couples have much higher rates of marriage and lower rates of divorce … The dissolution of the family is appropriately considered a marker of social and economic problems, as opposed to the cause."
But here's where I have to wonder if Kearney went far enough. What if the dissolution of the American family is part of the cause for income inequality?
When 41% of all babies born in our nation today are born outside of marriage maybe we are in denial if we don't connect this to parts of the middle class diving down into the lower class.
But back to Kearney's research for a moment. She cited research that shows two of the strongest factors for mobility out of poverty are:
1. Religion has a positive influence for pulling people out of poverty.
2. Single parenthood makes it more difficult to pull out of poverty.
When she testified before Congress, Kearney recommended the following. I support these two ideas because they will promote and strengthen marriage:
1. We also need programs aimed at decreasing the prevalence of non-marital births and improving the home environment and parenting practices of poor families.
Kearney is right. Other effective public relations campaigns have helped people change their thinking and behavior (just think about how we've come to embrace recycling and stopping smoking).
Today, 53% of the babies born to women under age 30 are now born outside of marriage.
It's vitally important that our society send a new message, one that it tells young women that they should aspire to marriage before they bear children.
Additionally, we need to help underprivileged single parents, who may not easily embrace books on parenting, to develop new home habits so their children will have the skills and fortitude needed to succeed in life.
2. We need to keep adolescents and older teens engaged in school.
Again, Kearney is spot on. I would have had a more difficult time with our testy teenage son if it weren't for my husband being a strong presence and loving guide during those tumultuous years. Our wonderful son is now 28, happily married, and gainfully employed.
To illustrate what I am talking about let me share a personal story from our family. My family lives in New York City. In 1994, Jamel, was 9-years-old when my husband B.J. starting coaching his Little League team in East Harlem.
Jamel's mother lived in the projects and his father had been murdered.
One day Jamel asked B.J. "Would you be my dad?" So B.J. became available as a mentor, spoke with Jamal's teachers, helped Jamal finish high school, found an afternoon school program and summer job for him, and helped him with college applications.
Jamel got into trouble in college and B.J. hired a lawyer, which made it possible for Jamel to graduate from college.
He is now employed and is active in a church. We hope he has plans for marriage; he certainly has the capacity.
When I speak about marriage as a public benefit and a private good, I am heartsick about the lack of marriageable men in impoverished communities.
"Marriageable" means employed, not addicted or abusive, and not in prison. But public education can only go take us so far.
Research says that wealthy households have more stable marriage rates, meaning higher rates of bringing the influence of both male and female parenting to a child, plus wealthy households have more educationally enriching habits.
Let's ask research and social service organizations to think in fresh ways about marriage.
Fatherhood initiatives for single dads are worthwhile, but it is marriage than most strongly attaches fathers to their children, and marriage most often prevents multiple baby-daddy relationships with multiple women.
How about a long-term study on the effects of Boy Scout troops in poverty stricken areas, specifically in relation to marriage?
Does the Big Brother program help produce marriageable men?
Is marriage even a value that these programs promote?
Are single sex schools for boys having greater success in creating marriageable men, despite income inequality of their students?
Beyond the cries for more early childhood education, can churches, ministries, schools, and non-profits come together find ways to help 6-year-old fatherless boys develop the ethics and skill sets that will give them hope and aspirations, especially so that they can envision marriage as a huge component of their path to success and happiness.
Sheila Weber is the executive director of National Marriage Week USA (Feb. 7-14).