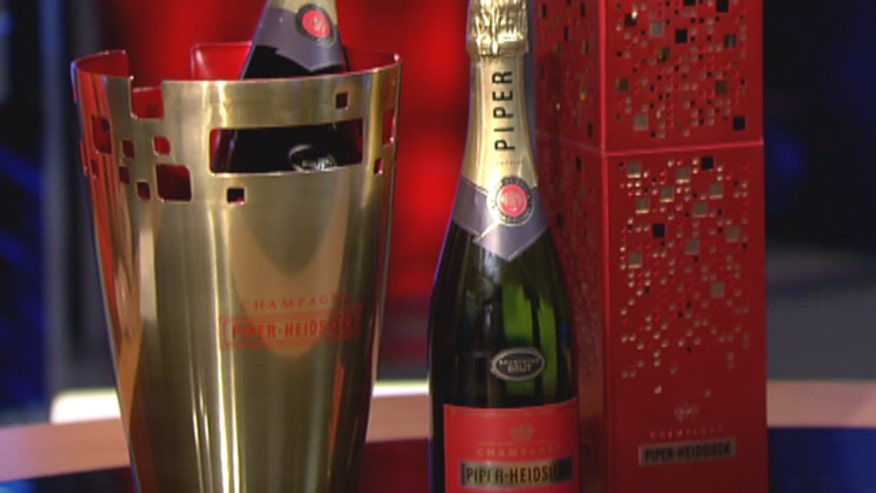 Champagne is perfect for sharing special moments with friends and family, which is what the holidays are all about.
An excellent bottle of Champagne is the perfect gift for party hosts, or to show someone you really care -- it's a little bit of luxury without breaking the bank.
Of course, Champagne being sparkling, fun and festive, it's ideal for that special toast or ringing in the new year. In fact, over 40 percent of all annual Champagne sales in the U.S. occur between Thanksgiving and December 31, with approximately 15 percent of all those sales occur during the week leading up to New Year's Eve.
[pullquote]
When selecting a Champagne, first be sure it's authentic – that means it's actually from the Champagne region in France. And, while some lesser known or newer brands can be of good, its hard to know which ones will be of good quality.
Picking a brand with a long heritage and which focuses on excellence will almost always guarantee a top choice. For example, Champagne Piper-Heidsieck was founded in 1785 and continues to create wines of excellent quality. In fact, Chef de Cave Regis Camus, has won the Sparkling Winemaker of the Year award from the International Wine Competition an impressive eight times.
But, with the bevy of bubbly options out there, which should you choose? Do you prefer sweeter wines, ones that are crisper, or more full-bodied champagnes?
You can get to know your taste preference out by trying different styles to determine which you like best.
Piper-Heidsieck Brut is a classic, structured, full-bodied champagne with fruit, while Charles Heidsieck Brut Reserve, with 40 percent reserve wines, has a richer profile with hints of brioche and notes of apricot and dried fruits.
If you aren't an expert, the label can help you decipher the wine type -- a demi-sec is a sweeter wine, while a brut is a drier style.

Finally, remember that --while often equated with holidays and special occasions -- Champagne can be enjoyed throughout the year, no matter the special moment or celebration.
In fact, it's the perfect way to add sparkle to any occasion and live a "Grande Soit la Vie" -- a grand life.
"Salute" to a sparkling holiday season -- and "cheers" to a grand 2014!
Cécile Bonnefond is CEO of Piper-Heidsieck & Charles Heidsieck Champagnes.