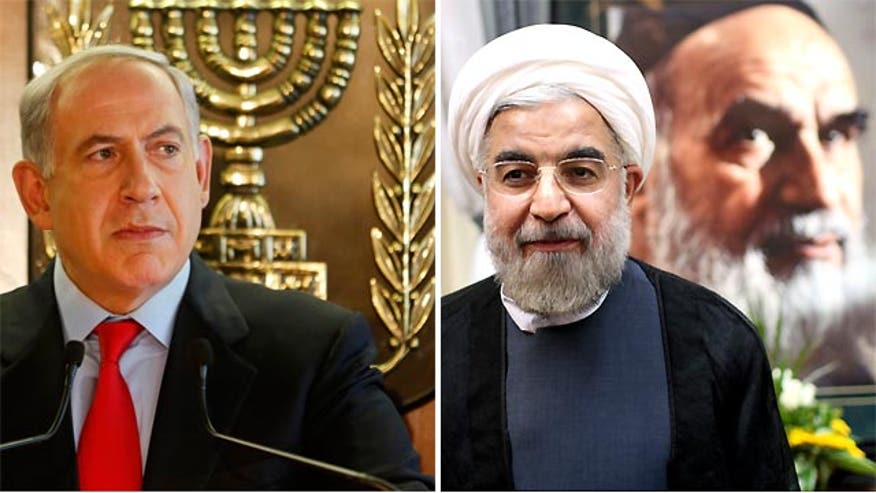 Earlier this month, readers of the Algemeiner, a respected Jewish online newspaper, found two competing stories.
One noted with pride about the fact that Israeli scientists were once again Nobel Prize winners.
The other, described a South African University concert featuring Israeli saxophonist, Daniel Zamir, who was greeted by anti-Israel Boycott, Divestment and Sanctions (BDS) activists singing "dubula e juda" ("shoot the Jew") and chanting "there is no such thing as Israel" and "Israel Apartheid"!
I witnessed the birth of the Israel/Apartheid big lie at the ill-fated 2001 UN World Conference Against Racism, in Durban, South Africa that degenerated into an anti-Israel and anti-US hatefest.
[pullquote]
Ever since, with fervor and certitude only true believers possess, their high profile crusades have extended from bullying aging rock stars into canceling Tel Aviv gigs, to Trade and Teacher Union activists pillorying the Jewish state, to demands for a total boycott of all Israel Cultural, Scientific, and Educational entities.
The Simon Wiesenthal Center once tried countering a BDS campus push with this ad introducing the 'Zion-free' phone (two tin cans connected with string).
But the mindset that never allows facts or reality to get in the way is no laughing matter.
A few years ago, a half dozen Nobel Chemistry Prize winners -- including Cornell Professor Roald Hoffmann and Harvard Professor Dudley Herschbach, College de France Professor Claude Cohen-Tannoudji (Physics), and Dr. Andrew V. Schally (Medicine) -- denounced the BDS Movement for seeking to isolate and destroy Israel's universities and scientific and medical research institutes.
Those academic attacks began in earnest in the UK in 2002, when Monica Baker, editor of a scientific journal, removed the name of two Israeli colleagues from the journal's publication board.
That same year, Oxford University's Professor of Pathology Andrew Wilkie, rejected the application of an Israeli student to study medicine solely because of his nationality, positing he "had a huge problem with the way that Israelis take the moral high ground from their appalling treatment in the Holocaust"!
Yet in the decade since, among the 23 Nobel Prize winners chemistry alone, six were Israelis and an additional five Jewish.
Winners this year include Kibbutz-born Arieh Warshel who fought in the 1967 and1973 wars, Pretoria-born Michael Levitt who taught at the Weizmann Institute for most of the 1980s, and Martin Karplus who fled as a child to the U.S. from Nazi-occupied Austria.
The trio won the award "for the development of multiscale models for complex chemical systems."
Warshel said, "I feel Israeli," even though he has spent almost the past 40 years in the U.S. and also has U.S. citizenship. Borni in Kibbutz Sde Nahum, in the Beit She'an Valley, in 1940, Warshel teaches at the University of Southern California, but told Army Radio he visits Israel often, and that his children speak Hebrew.
He says: "If Israelis want to define me as Israeli, that's fine. I still define myself as Israeli, but it's not a clear definition. . . . I behave like an Israeli." He defines himself through such actions as combating attempts to impose academic boycotts on Israel.
It is a sad commentary to see how much of the media covers Israel's remarkable contribution to the Nobel Prize science roster.
Time magazine describes Israeli winners as "Jewish", deleting their Israeli identities.
The Los Angeles Times plays up the achievement -- not as a tribute to Israel's creativity and contributions -- but as troubling evidence of "a brain drain" because many Israeli winners pursue their research in the U.S.
In Israel, the threat posed to progress in science and medicine by BDSers is not only recognized by its Jews. Hebrew University and Al-Quds University jointly cooperate against the campaign to undermine higher education in the Holy Land.
There are Nobel Prize winners who embrace anti-Israel boycotts.
While not a scientist, Bishop Desmond Tutu won a Peace Prize for his role in fighting South Africa's Apartheid.
Ignoring the democratic rights enjoyed by its Arab citizens and its integration of Jews of all colors, including Ethiopia's Black Jews, into its dynamic social mosaic, Tutu equates democratic Israel with Apartheid South Africa and has joined the chorus for international economic divestment from the Jewish state.
A member of the so-called Council of Elders tasked by themselves to promote Mideast peace, Tutu turned a blind eye to the horrors of Palestinian terrorist attacks on Israeli civilians and lectured the Jewish people during a visit to Jerusalem's Yad Vashem Holocaust memorial to pray thus: "God, this [Holocaust] happened to us. We pray for those who made it happen, help us to forgive them and help us so that we in our turn will not make others suffer."
Until they are denounced for their dangerous double standards "peacemakers" like Tutu and BDS troublemakers will continue to denigrate the State of Israel and her citizens -- Nobel Prizes and bio-tech advances be damned.
If the Nobel Committee wants to make a gesture that just might make a difference, then perhaps they should bestow a Nobel Prize on the people of Israel for maintaining their commitment to better a world that has shown them such disrespect.
Rabbi Abraham Cooper is Associate Dean, Director of Global Social Action Agenda at the Simon Wiesenthal Center in Los Angeles. Follow the Simon Wiesenthal Center on Facebook and on Twitter.