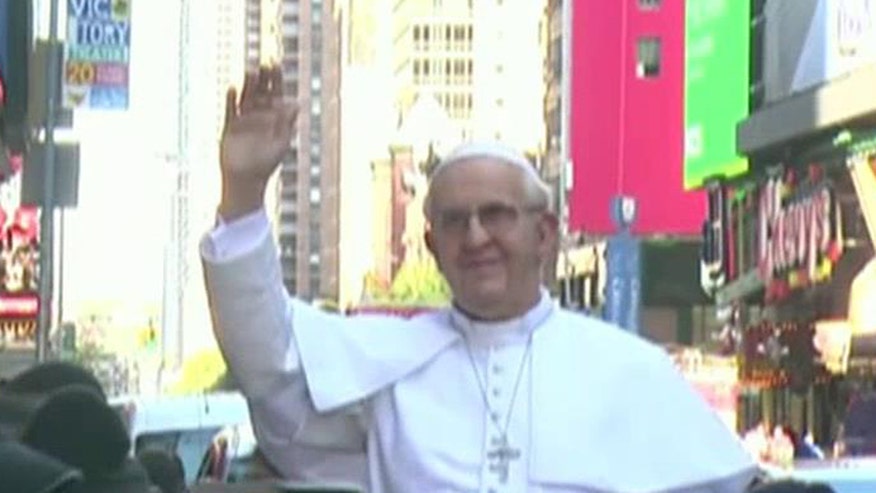 NEW YORK – Pope Francis was cruising down Times Square on Thursday in an open white convertible waving to adoring crowds and taking selfies with just about everyone.
At least that's what officials at Madame Tussauds, it seems, wanted people to believe.
Officials at Madame Tussauds New York debuted their wax pope Thursday, showing the white-robed figure off around Manhattan in a popemobile-like car hours before Francis' plane arrived.
It was a publicity stunt that caused mass confusion in New York City.
Madame Tussauds spokeswoman Hillary Karsten says a surprised onlooker called police after mistakenly believing the figure was actually the pope.
The stunt snarled traffic as people stopped the car to take selfies. The vehicle went through Central Park and Seventh Avenue before heading to the museum, according to Fox 5 New York.
Karsten said police officials contacted Madame Tussauds to make sure their pope was in fact wax. The New York Police Department didn't immediately return a message seeking details about the mix-up.
Based on reporting by The Associated Press.
Like us on Facebook
Follow us on Twitter & Instagram