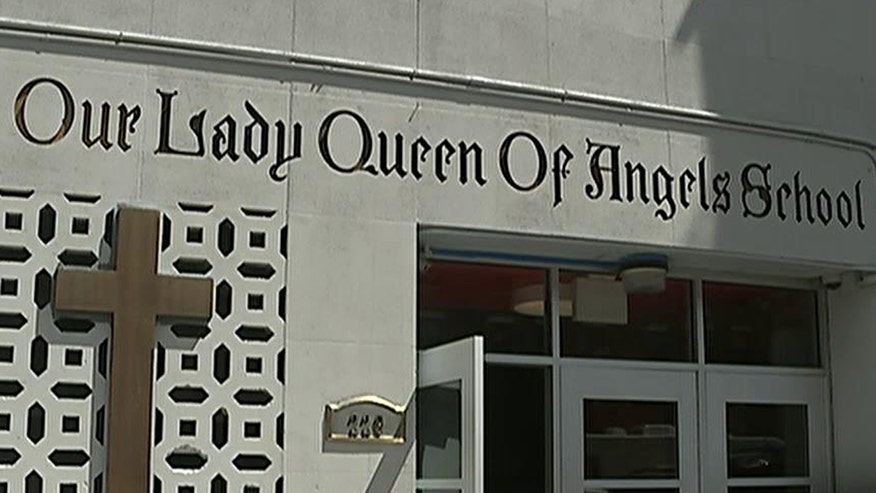 New York, N.Y. – A few years ago, it might have been unthinkable that anyone notable – let alone a pope – could visit Our Lady Queen of Angels in East Harlem. The school was in danger of closing; money was barely trickling in. The neighborhood demographic was shifting in ways that weren't clear, the school's parish closed (and its financial contributions lost) and the sliding scale tuition didn't cover the school's costs.
So principal Joanne Walsh did what she said any other Catholic principal in her situation would have done: she prayed.
In the years between those desperate times and now, the archdiocese – and champions such as Walsh who lobbied for their schools behind the scenes – restructured its inner city schools, creating a separate overseeing entity that can raise funds more efficiently, keep an eye on upping academic rigor and infuse teaching staff with development. And now Our Lady Queen of Angels and the other five institutions within the Partnership Schools could very well be the future of Catholic inner-city education, and a reason why Pope Francis will visit the school and its students during his trip to the area.
"Five years ago we had challenges," said superintendent Timothy McNiff, outlining how they had to streamline their operations and find new revenue streams. "We haven't closed a school in three years."
So this visit is like a celebration of the rebirth of Catholic schools, and one that will be tailored to the pope. The pageantry surrounding the visit will be limited, the focus instead on 24 selected students (who will come not only from Our Lady Queen of Angels, but also from St. Paul, St. Charles Borromeo and St. Ann, all schools with sizeable Hispanic and African-American populations located around Harlem).
The sidewalk will be lined with students from invited schools and donors. Once inside, Pope Francis will be greeted with a song and a prayer. Then he will go into the gym and meet the students and hear more about projects that the schools have been involved with.
Finally, he will circulate among the young crowd, selected based on their age (all are in third and fourth grades), their ability to express themselves, make eye contact and sustain a conversation, according to McNiff.
"My family said they are really proud of me," Nicholas Marronaro, a fourth-grader at Our Lady Queen of Angels said. Being half Puerto Rican, he found it empowering that Pope Francis became the first non-European pope in more than 1,000 years.
The principals informed their students of the visit by reading a letter the pope had sent. The students selected to meet him read a book about Pope Francis and a few facts really caught their attention.
"I want to ask him how he can to survive on one lung," said Allison Reyes-Rodriguez, a third-grader from Our Lady Queen of Angels who wants to be a doctor.
And perhaps the most pressing question: "How can he be a fan of [soccer team] San Lorenzo?" That's what St. Paul fourth-grader Benjamin Grassia, one of Lionel Messi's devoted FC Barcelona fans, will ask of the pontiff.
Principals of all four participating schools expressed excitement at the visit. But Walsh, principal of Our Lady Queen of Angels, said that there is a calm to the excitement, despite the media attention and preparations that need to be made. And while her school gets to be the site, she keeps focused on the fact that they are just a small part of a community – not only of the neighborhood in which her school is located, but something much larger.
"We can be, for at least a short time during his visit here, every school," she said.
Soni Sangha is a freelance writer based in New York City.