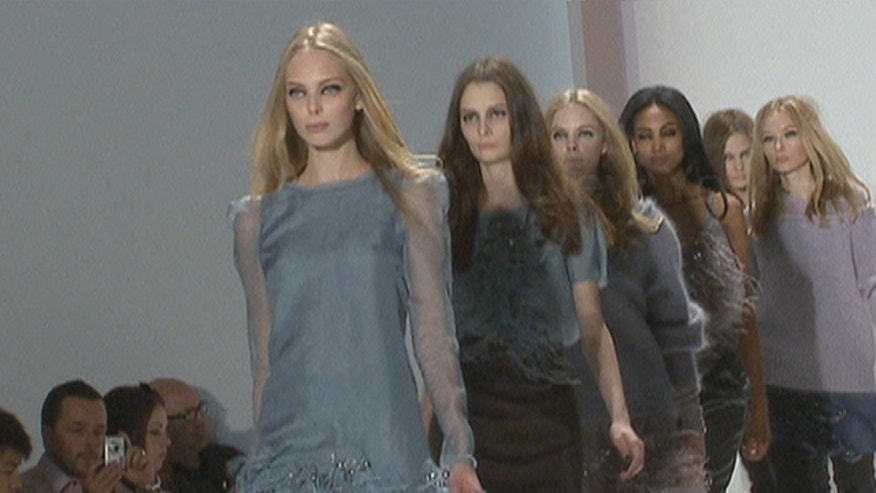 New York Fashion Week is in full swing, with the best of the best designers showcasing their Spring/Summer 2016 collections.
From bold design patterns to chic classic cuts, the world's top fashionistas are lighting up the runways.
"For me, the fashion [this season] is right on my target. It's a lot of the hippie-chic style, the 70s all the way," celebrity stylist Irma Martinez told Fox News Latino recently. "High-waisted pants, bell bottoms, a lot of fringes, clear transparent clothes, a lot of flowing material. Very hippie."
"(It's) something that you can go from day to night and look amazing," she added. "A lot of layers. I love dressing with layers."
The Colombian-born stylist said she is noticing that a lot of the collections on display are offering a very feminine and romantic feel to the clothes.
"This year, more than anything I've seen (designs) going back to that era where we were free, the hippie-free era from the 60s and 70s when women would say 'I want to wear whatever I want'," Martinez said. "I like that."
Martinez, who resides in Miami, has been working as a celebrity stylist for nearly 21 years. She has dressed the likes of Gloria Estefan, Ricky Martin, and Thalia, making them red carpet-fabulous every time.
"Since I was little I knew I wanted to be in fashion," she told FNL. "My mom used to sew and I just sat next to her taking the things she would throw and start making things of my own. So it was something that came natural (to me.)"
As a teenager she moved to Miami – first to learn English and then to attend fashion design school – not knowing that her path would lead her to working with some of the biggest names in the business.
"I always say it's a two-way street, a team effort. I cannot take all the credit for myself. At the end of the day, the celebrity has the final word," said Martinez about styling different celebrities.
She said it all starts with the DNA of the celebrity – their personal style – and from there Martinez builds an outfit.
"I don't want to change it, I just want to make it better," Martinez said. "I think that's part of my success. I don't impose any trends or anything on any of my clients. I like them to feel comfortable in their skin, not like they are wearing a costume."
Like us on Facebook
Follow us on Twitter & Instagram
Lucia I. Suarez Sang is a Reporter for FoxNews.com.
Follow her on Twitter @luciasuarezsang