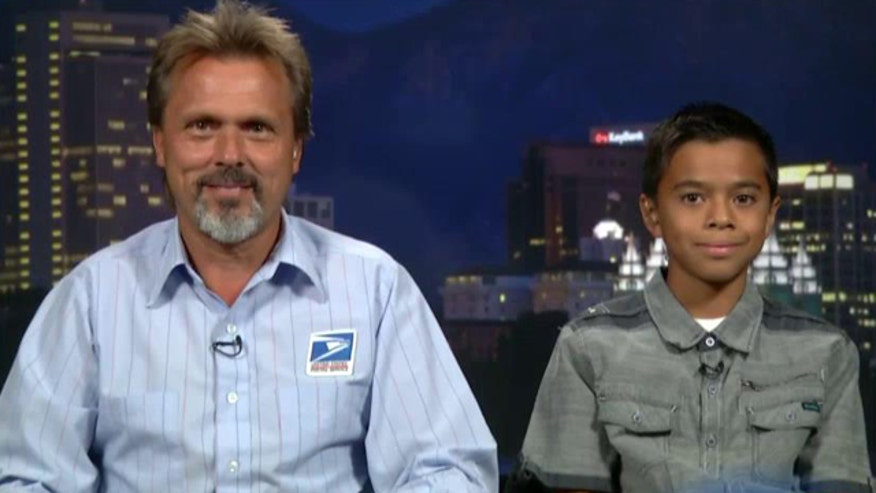 The world has come together to deliver hundreds of books to a 12-year-old Utah kid with a big imagination and a love for reading.
Matthew Flores loves to read but couldn't afford buying books, or to purchase a bus pass to go to the local library in Sandy, Utah.
Enter Ron Lynch — the local mailman. Lynch was delivering mail when he noticed Flores standing by the mailboxes reading junk mail and he asked the postman if he had any extra junk mail he could read.
"I just usually read the newspapers, the advertisements," Flores said, according to KSL.com.
Moved, Lynch took to Facebook to ask his friends to help deliver books to Flores.
"Let's get this 12 year old some books! Let's help him," the Facebook post read. "I was given many books as a child, and it's time to help someone else. Please share and let's get him tons of reading material! Most kids his age want electronics! It's great to see his desire, and you should have seen him beam when I said I could help!"
Facebook friends... This is Matthew Flores. Today while delivering mail to his apartment complex, I saw him reading ads,...

Posted by Ron Lynch on Thursday, July 23, 2015
The boy has received more than 350 books thus far from as far as the United Kingdom and India. Lynch said he expects thousands of books to potentially be delivered to the Sandy Post Office when it's all said and done.
"It's super fun, and it's interesting, plus it makes you smarter," Flores said. "I'm just super happy."
The 12-year-old wants to make sure other kids can be happy as well these newfound friends, equipped, with a bookshelf overflown with books are hoping to pay it forward by putting together a book drive.
Like us on Facebook
Follow us on Twitter & Instagram