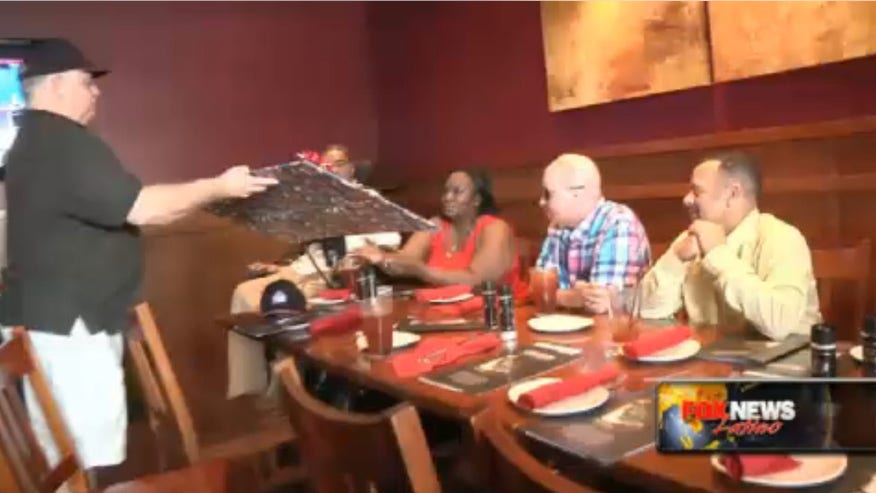 Nearly seven years ago, Army Sergeant Joel Tavera was doing a routine patrol in Iraq just two days before he was scheduled to return stateside when a rocket hit the vehicle he was riding in.
Tavera lost his right leg, four fingers on his left hand, sight in both eyes and suffered serious head trauma and burns to 60 percent of his body.
He is considered the second most-severely wounded soldier to survive since the wars in Iraq and Afghanistan began.
Tavera, who received the Purple Heart and Bronze Star, defied the odds. He was hospitalized for three years and underwent nearly 100 surgical producers, and has not only survived, he has thrived.
In 2011, Building Homes for Heroes, a New York state-based non-profit group, wanted to honor Sgt. Tavera and gave him a mortgage-free home in Tampa, Florida, built to meet all his physical needs and to allow him maximum independence.
When Building Homes for Heroes decided to make the same gift to 18-year veteran Marine Corps Staff Sergeant Scott Nicholas, Tavera wanted to be the one to give him the news.
"Blessings come in all shapes and sizes," he told an emotional Nicholas, who was paralyzed from the neck down after a 2010 accident in Jacksonville, N.C., and his wife, Yolanda. "The property has already been purchased and they will start building between the next 30 to 90 days."
"It means the world. It's a lot of pressure taken off my shoulders, my wife's shoulders," Nicholas said. "It means a lot. I am honored. I am truly blessed."
He continued, "Many people don't understand to be able-bodied and the next day to be disabled."
Before this, no other organization would help the Nicholas family because his injuries occurred stateside. Nicholas and his wife have three children, Katessa, Alexus and Scott, Jr.
The marine said that the first thing he plans to do when he has his new home is go into every room.
Like us on Facebook
Follow us on Twitter & Instagram