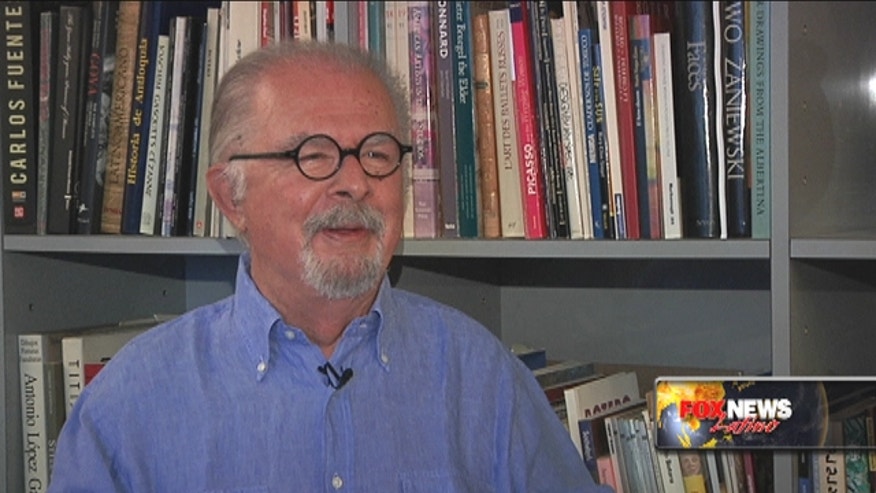 NEW YORK – Fernando Botero set a new record at a Christie's auction Monday night, when his bronze creation "Adam and Eve" sold for $2.5 million.
The previous record for the Colombian artist, known for his oversized and exaggerated figures, was $2 million for his painting "Four Musicians," which sold in 2006.
Botero, who last month launched his book Bullfight: Paintings and Works on Paper, recently said that he laments that most artists today lack a signature style.
"I believe that it's better to have a conviction, believe strongly in something and then there convictions create a style that reflects your mentality," he told Fox News Latino. "That is why I created that special thing that makes you able to recognize my work."
A different version of "Adam and Eve" decorates the lobby of the Time Warner Center in New York City.
At Sotheby's, the sale of Latin American art set 12 records Monday evening. The works came from the collection of Mexican businessman and arts patron Lorenzo Zambrano.
The highlight of the sale was "Towards the Tower" by the Spanish-Mexican artist Remedios Varo. It sold for $4.3 million. Sotheby's says it's the second highest price for a Latin American female artist at auction.
Based on reporting by the Associated Press.
Like us on Facebook
Follow us on Twitter & Instagram