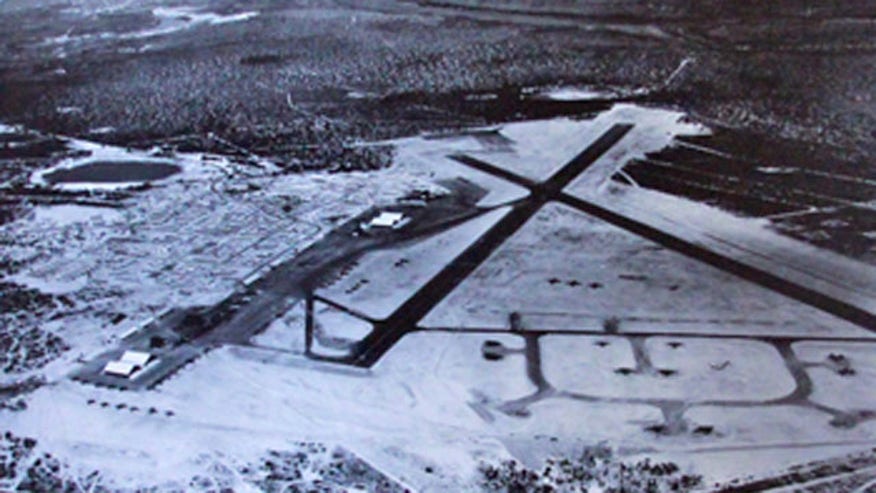 Natal, Brazil – Before Americans began arriving in this city in northeast Brazil for the 2014 World Cup, another American invasion occurred in Natal 70 years earlier – one that locals say helped change the face of the town.
As the closest major metropolitan area in Brazil to North Africa and Europe, Natal became a hub of Allied activity during World War II as U.S. cargo planes supplied reinforcements to British forces fighting Nazi Field Marshal Erwin Rommel's Panzer tanks.
"Without Natal the war would have taken so much longer and wouldn't have had the outcome that it had," Fred Nicolau, the curator of Natal's Museu da Rampa told Fox News Latino.
Besides acting as a key strategic supply point for the U.S. war effort, Natal was also the beneficiary of a number of iconic American goods that were introduced in the city before anywhere else in Brazil. The first Coca-Cola machine in Brazil was brought to Natal along with chewing gum, bottled beer and a number of other American staples.
"We became aware of American culture: bubble gum, sunglasses, the way to dress and drinking directly from the bottle," Nicolau said. "All those customs we learned during the war."
The American war effort in Natal actually started before the country entered the war in the aftermath of the Pearl Harbor attack.
In 1939, Major Delos C. Emmons, commander of the U.S. Air Force, flew over the Brazilian coast and concluded that the area around Natal would be an ideal place for an Allied support zone to Europe. But because the U.S. had not declared war yet, any work to help the British and other allies had to happen covertly.
American officials created something called the Program for Development of Airfields. Pan-American airlines signed on in support.
As engineers, construction workers and technicians arrived in Brazil to help construct the "Parnamirim Air Field" – which became the largest U.S. base on foreign soil - they brought with them not only infrastructure projects but an American way of life that locals fell in love with.
"People became mesmerized," Nicolau said. "Everybody tried to learn a little English, tried to communicate. The girls were trying to find a boyfriend."
The U.S. influence was already strong when, on December 11, 1941, a U.S. Navy air fleet composed of nine PB4 Catalina planes and one Clemson arrived in Natal. These were followed two weeks later by 50 U.S. Marines who arrived to patrol the base.
During the war Natal became known as "the crossroads of the world," thanks to it being an easy flight away from North Africa and Europe. Flights across the Atlantic back then required more frequent stops and – given the dicey weather and political situation in Europe – the North Atlantic route was too dangerous.
Besides acting as a supply route, Natal was also used as a jumping-off point for American planes hunting German U-boats. Nicolau said that around 11 Axis boats were sunk off the coast of Brazil during the war.
In October 1946, the Navy turned over the military base to the Brazilian government. For decades it remained was the main airport for the city, until it was replaced when a new airport was built for the 2014 World Cup.
Despite its storied history, many of the thousands of U.S. fans in Natal say that they have no clue about the role the city played in helping their home nation win World War II.
"We didn't know the connection between Brazil and the U.S.," Alberto Ayala, a U.S. soccer fan from California traveling with his wife and daughter, told FNL. "We probably would have never come here is it wasn't for the game … and it turns out that Natal is very important to the U.S. for a number of reasons."
Bryan Llenas currently serves as a New York-based correspondent for Fox News Channel (FNC). Click here for more information on Bryan Llenas. Follow him on Twitter @BryanLlenas.
Follow Andrew O'Reilly on Twitter @aoreilly84.
Follow us on twitter.com/foxnewslatino
Like us at facebook.com/foxnewslatino