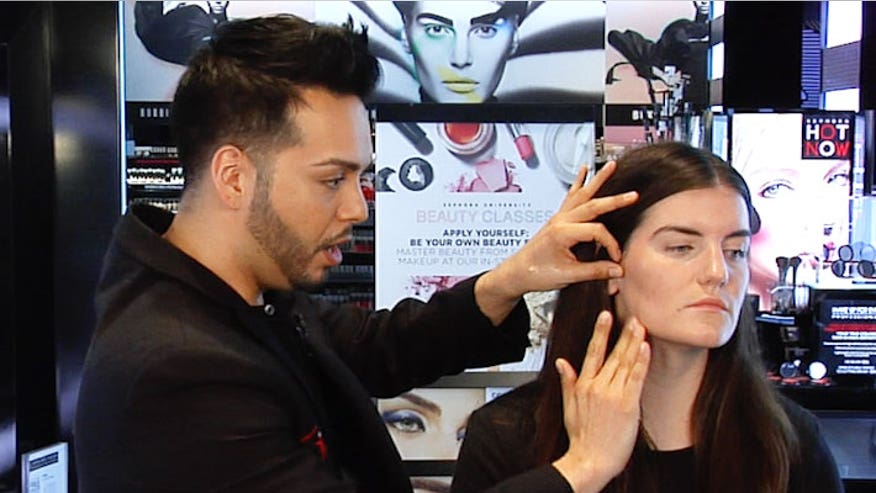 Craving younger skin?
You don't have to go under the knife to get it, or pile on the makeup.
Professional makeup artist and Sephora Pro, Gilbert Soliz demonstrates how to instantly get that youthful glow back using only five products.
Watch the video above to see how easy it is.
Step 1: Prep and Prime Your Skin. Press a hydrating, vitamin-rich oil or serum onto your skin. Soliz says it will protect your skin and ensure a flawless makeup application.
Step 2: Color Correct with CC Cream. While very little product is needed, Soliz says CC cream is an easy way to erase signs of aging such as brown spots or discoloration.
Step 3: Wear the Right Foundation. No need to over do it. Only apply to areas where there is discoloration, gradually layering and building coverage. "You want foundation to look like second skin," says Soliz. Another important tip is to choose foundation that matches your exact skintone. If you're not sure, Sephora has partnered with PANTONE to create "Color IQ" - a device that captures images of your skin to determine you exact shade and suggest products that are right for you. Amazing!
Step 4: Add radiance back into your skin. Soliz applies an illuminating powder to help soften and blur any fine lines, which also serves to give your face a nice luminosity.
Step 5: Apply Blush. Finish the look with a pop of cheek blush for an added healthy glow.