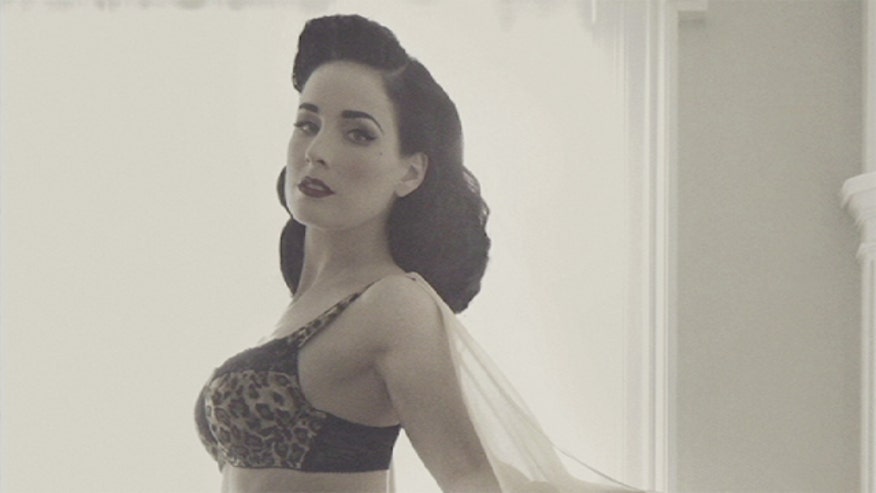 Burlesque performer Dita Von Teese considers herself a "lingerie snob" — and rightfully so.
Before she became famous, she worked in a lingerie shop and now has her very own line of line of intimates.
We asked Dita, who will be debuting her new line of lingerie at Bloomingdales' in March 2014, to give us the scoop when it comes to shopping for a bra and panties that fit properly:
Measure yourself. "A lot of women aren't really wearing the right bra size," she says. While the obvious thing to do is get a professional bra-fitting, Dita points out that a bra-fitter will usually say you can wear more than one size. "I think you should Google how to fit yourself for a bra," she suggests, since there are measurements that require some extra math."
Cut out the tag. Once you know your bra size, another thing to keep in mind is not to get clouded by what size you want to be, Dita says. "I always say if you don't like the size you wear, just cut out the tag — and you should cut it out anyway. Nobody needs a big floppy tag hanging out."
Buy more than one. When you find a good foundation garment, Dita suggests buying "an assortment (at least two pairs) of panties to work with your wardrobe — because everyone needs a thong sometimes."
Check out the video above for more of her lingerie-buying tips.