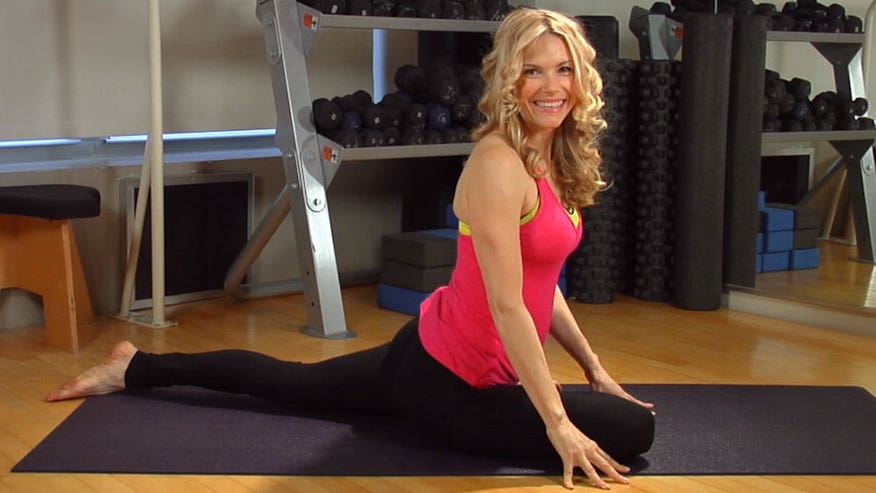 Premenstrual cramps can be downright painful.
Many women experience them in their lower back, or lower abdominals; Tight hips, shoulders, and backs are also not uncommon.
Celebrity yoga and fitness instructor, Kristin McGee demonstrates three simple yoga positions you can do to help relieve cramping: Cat-cow, pigeon, and goddess.
Follow the video above and find that-time-of-the-month relief.