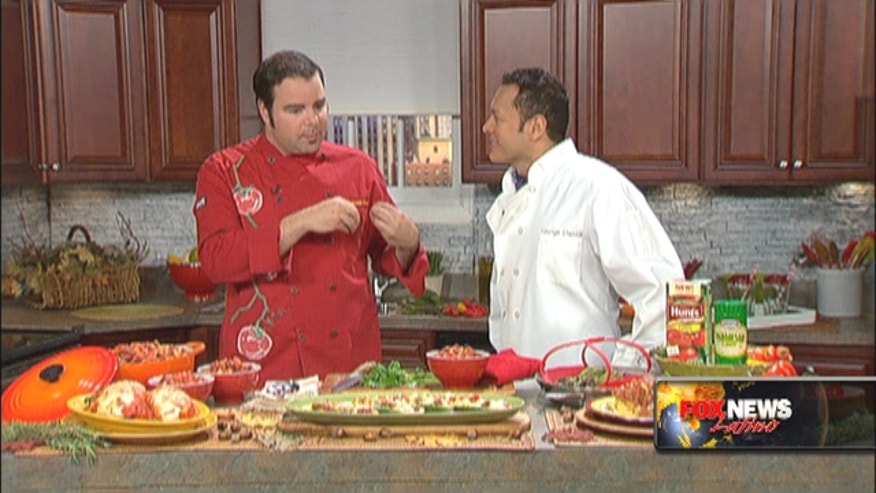 As a celebrity chef who is not only known for great work in the kitchen, but also for his comedic personality, George Duran joins us this week on MY Lifestyle Extra to show us some easy dishes to prepare for the family as the holidays approach.
You may remember Duran from the television shows "Ultimate Cake Off" on TLC and "Ham on the Street" on the Food Network. He is also author of the book, "Take This Dish and Twist It." Duran, born in Venezuela, talks about how to prepare flavorful and delicious food with one of his favorite ingredients, tomatoes. Check out this funny chef in his element by clicking on the video.
MY Lifestyle Magazine is a boutique publication for chic bicultural Latinos. From health, beauty, travel, entertainment and fashion, this national publication reveals all the latest cultural styles and trends. It is the first multimedia platform for bicultural readers, as 85 percent of the content is in English and 15 percent in Spanish.
Follow us on twitter.com/foxnewslatino
Like us at facebook.com/foxnewslatino