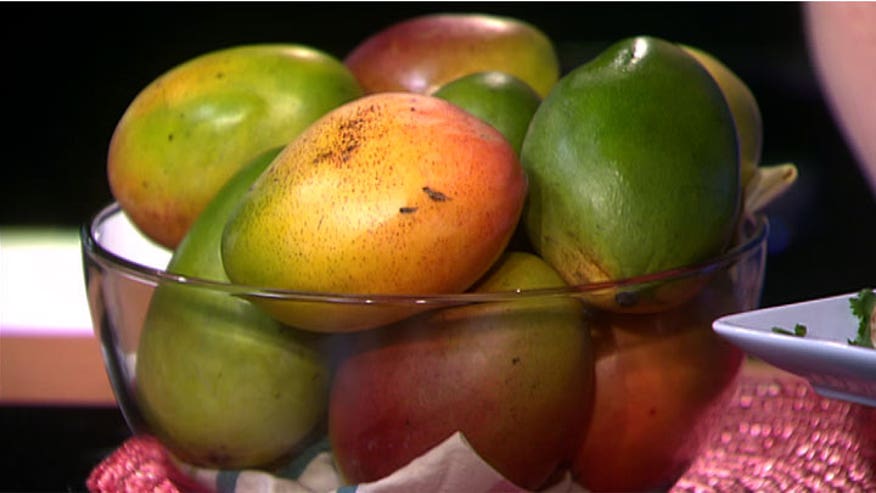 TLC viewers probably recognize Clinton Kelly as a makeover consultant on "What Not to Wear," but he's also interested in giving your meal a much-needed makeover — or rather, a "mangover."
Kelly recently became a spokesman for the National Mango Board, and he stopped by the Fox studios to share one of his favorite recipes with Ashley Dvorkin. "A great way to take the dishes that you know and give them a new twist — sort of a new lease on life — is to add mango to them," Kelly told Dvorkin.
For instance, Kelly suggests trying something new at your next tail-gating party, and opting for tacos with sliced chicken thighs and mango salsa rather than sausages or sauerkraut. "The great thing about chicken thighs is that you really can't screw them up," says Kelly, who also co-hosts ABC's "The Chew." "I mean, it takes a lot of effort to mess up chicken thighs, because the more you grill them, the better they taste."
Next, Kelly simply warms up a few tortillas and assembles his tacos, topping them with a fresh mango salsa made with mango, red pepper, red onion, cilantro, lime and olive oil.
Watch the video above for more mango recipe tips from Kelly, or visit Mango.org and follow him on Twitter @Clinton_Kelly. And be sure to catch him on ABC's "The Chew" or the final season of "What Not to Wear" currently airing on TLC.