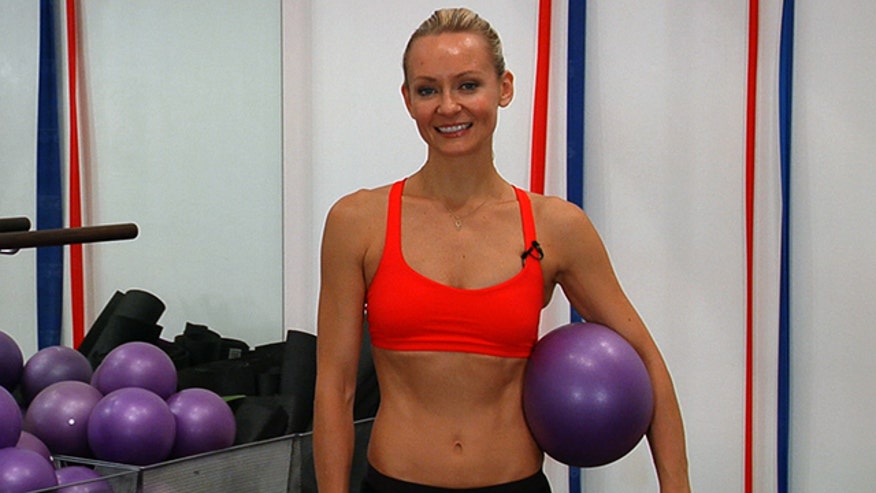 For those of us with busy lives, finding time to hit the gym or even popping in a workout DVD may seem like a lost cause.
But don't throw in the towel just yet. If you have at least five minutes of free time each day, you can still break a sweat.
Celebrity fitness guru Simone De La Rue shows us five high-intensity moves you can do for just a minute each. But be warned: They can get intense, so you may want to keep a timer handy.
Watch the video above to learn how anyone can squeeze a workout into their hectic schedule.