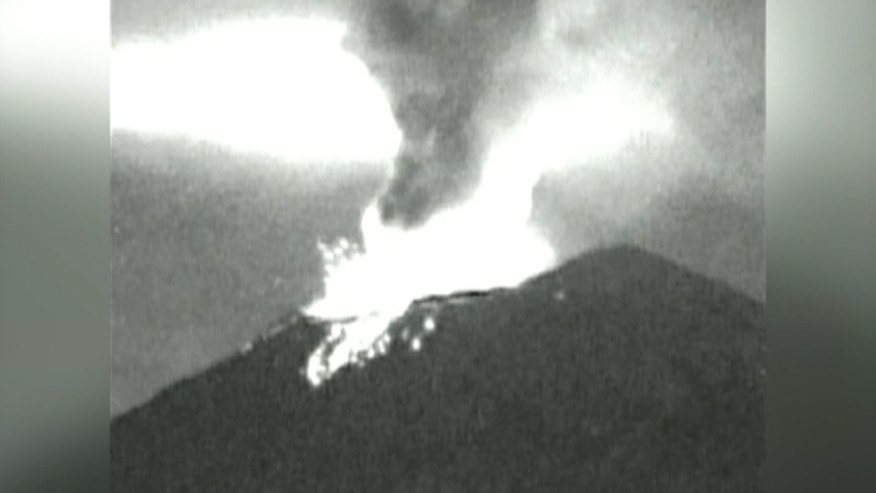 MEXICO CITY – Mexico's feisty Popocatepetl volcano disrupted travel plans Thursday for thousands of passengers flying into and out of the Mexico City and Toluca airports, with at least six U.S. airlines canceling 47 flights.
Mexico City airport spokesman Jorge Gómez said U.S. Airways, Delta, United, American and Alaska Airlines canceled the flights as a precaution, after the volcano spewed ash, steam and glowing rocks
But he said the airport otherwise continues to operate normally and that by Thursday afternoon no ash had reached the area, about 40 miles northwest from the volcano.
Gómez said that among the routes affected by the cancelations were flights to Houston, Dallas, Denver, Phoenix, Chicago and Los Angeles.
At nearby Toluca airport, Spirit Airlines canceled flights from Dallas and Fort Lauderdale, said spokesman Alejandro Muñoz.
The airport, about 35 miles from Mexico City, also continued to operate normally, Muñoz said.
While there was no volcanic ash falling near the Mexico City airport, residents in the capital's southern neighborhoods reported seeing a light coating on their cars and homes.
Mexico City civil protection secretary Fausto Lugo said the main risk for the metropolis is people not knowing how to handle ash and how to protect potable water from getting contaminated.
"If there is an eruption, we wouldn't evacuate Mexico City," Lugo said. "For us the main risk is the handling of volcanic ashes."
Authorities registered several tremors Thursday at the 17,886-foot (5,450-meter) volcano, which has been spraying a fountain of hot rock and ash for the last 24 hours.
Federal civil protection authorities established a 7-mile (12-kilometer) safety radius around the Popocatepetl, which means no one can enter that area. They also are ensuring that no cars transit through the Paseo de Cortes, a mountain pass between the Popocatepetl and Iztaccihuatl volcanoes.
An iconic backdrop to Mexico City's skyline on clear days, Popocatepetl sits roughly halfway between Mexico City and the city of Puebla.
Based on reporting by The Associated Press.
Follow us on twitter.com/foxnewslatino
Like us at facebook.com/foxnewslatino