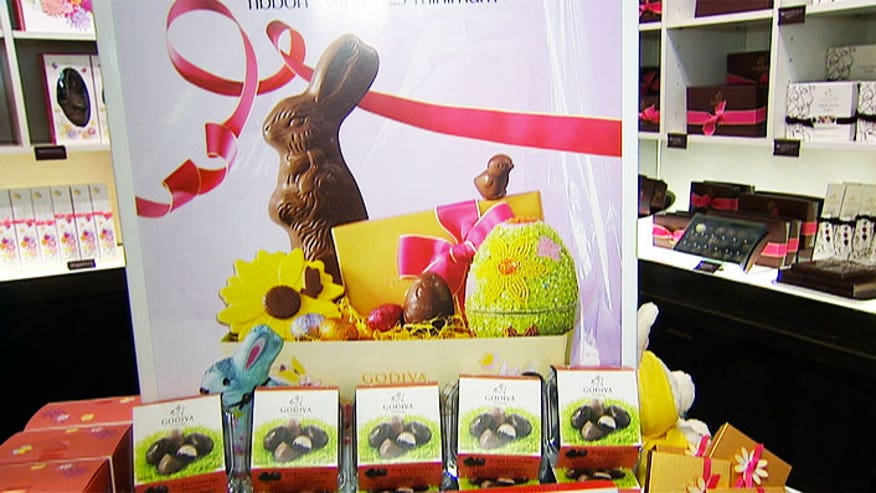 When it comes to Easter baskets, no one knows how make an arrangement like Godiva.
From chocolate bunnies to stuffed rabbits, they've got a little something for everyone this holiday weekend.
FOX News Channel's Tuttie Dedvukaj asked Godiva's Donna Brandsema to share her expert tips.
"Go from the larger items and go down from there, making sure you're filling in the spots so it all holds tight," explained Brandsema.
Check out the video above to see how this expert gets it done.