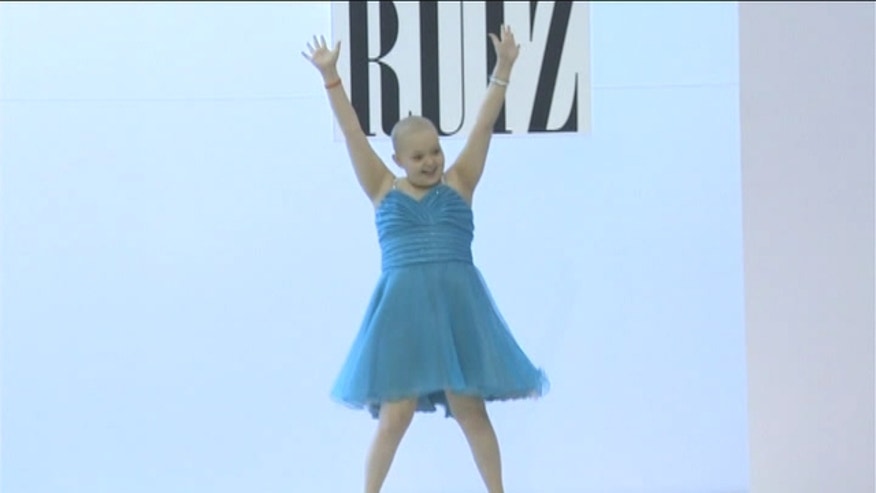 Miami – A dream has been fulfilled for a young girl battling cancer. Her health was the last thing on her mind, as she became a supermodel for a day.
Little Briana Vega got all dolled up for the MS Society of South Florida's gala fashion show.
"I just feel really lucky. I'm glad to do something fun before I go back to the hospital," said Briana.
The 10-year-old cancer patient was chosen by designer Rene Ruiz to be a supermodel for a day. He was touched by Briana's posit10ive attitude while going through childhood cancer.
"When I saw her at the Miami's Children's Gala I said, 'What can I do to make this girl's life special?'" said Ruiz. "She has such an incredible personality. Everything that she has gone through makes you fall in love with her."
This past year has been tough on Briana and her family. The little girl was diagnosed with leukemia last February, but this little makeover is making her feel normal again.
"I used to have really long eyelashes, and then I lost them, [but] now they look back to normal," said Briana.
Back in December, 7News was with Briana as she picked out her fabric and helped Ruiz design her dream dress for the gala.
She made her debute in a gorgeous Ruiz dress, and she strutted down the catwalk to the cheers of hundreds of people.
"It was so awesome. Everyone was cheering for me, so it's like you're famous," said Briana.
Her family was very emotional seeing their little girl strut down the runway.
"Very emotional seeing her walk down, proud moment as a parent. You did beautiful, baby. I love you," her father said.
Briana will continue to undergo chemo. But in true model behavior, she is only focusing on the good stuff.
"Don't dwell on the bad things, think on the positive and always be happy," she said.
Briana will be back at Miami Children's Hospital for treatment tomorrow, but her father says she is in remission and they're hopeful for a full recovery.
For more stories go to wsvn.com
Follow us on twitter.com/foxnewslatino
Like us at facebook.com/foxnewslatino