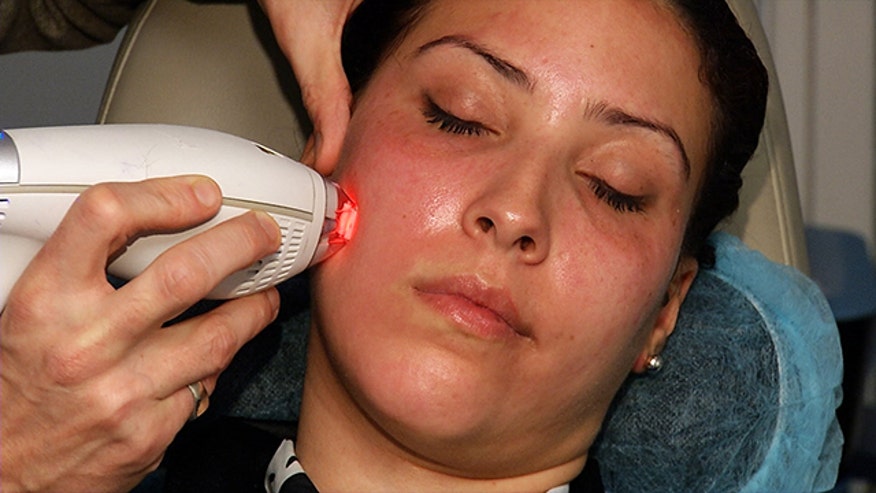 Laser treatments which promise to improve the skin's appearance and turn back the hands of time are becoming more and more common.
One of the more recent options to hit doctors' offices is called the Clear + Brilliant™, which works by delivering tens of thousands of pixels of light deep into the skin.
The technique (which costs about $550 per treatment) is used to treat brown spots, mild acne scars, and, in some cases, fine lines and wrinkles, explains New York City-based cosmetic dermatologist Dr. Paul Jarrod Frank.
According to Dr. Frank, patients can expect to feel a prickly sensation during treatment. And while they can return to their usual routine immediately after their appointment, "total recovery involves a few days of sandpaper-like feeling to the skin," he says.
So how does it work? Dr. Frank walks us through the procedure in the video above.