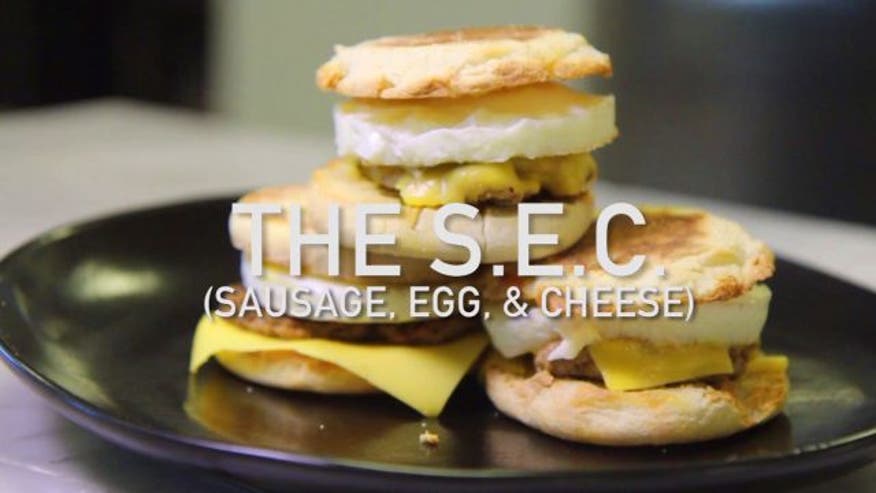 McDonald's all-day breakfast menu has been a big hit with early morning meal fans across the country. Duh. Who could say no to hash browns, pancakes, or that irresistible McMuffin any time of day?
But if you can't find your way out of the house in the morning-- and still crave that savory, meaty McMuffin-- don't worry-- turns out the Golden Arches signature breakfast sandwich is easier to whip up than you might think.
VIDEO: The NugDog - the ultimate hotdog, nugget mashup
This homemade version, developed by James Briscione the director of culinary development at Institute of Culinary Education, has fresh herbs and spices like sage and thyme-- and absolutely no unpronounceable fillers or preservatives.
Spice it up with more cayenne or beat the heat without and add a little brown sugar to your sausage mix.
The toppings for Grumble's S.E.C. (that's sausage egg and cheese...not the government agency responsible for overseeing stocks and securities) are endless.
This weekend, wake up to a better breakfast sandwich with this homemade version of a fast food classic.