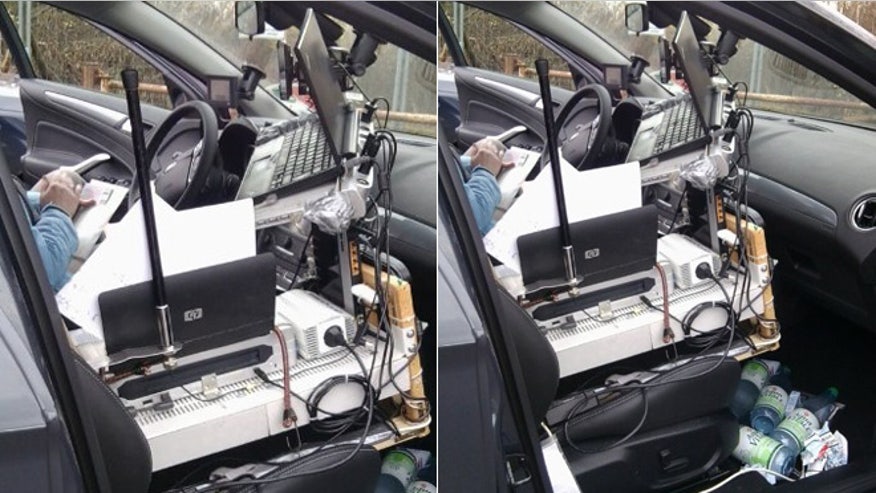 Whatever happened to AM radio?
German police have released a photo of one of the worst examples of a distracted driving environment ever seen in a car, Der Spiegel reports.
After pulling over a speeder doing 81 mph in a 62 mph zone on the A8 Autobahn, officers in the town of Friedrichsthal discovered what they described as a mobile office installed in the front seat of his Ford Mondeo sedan comprised of a laptop computer with printer, two cell phones, portable navigation system and GPS receiver, plus a voltage converter to keep it all powered.
The driver was issued a $152 ticket for speeding and because the equipment was not properly secured, but not for distracted driving as there was no proof he was operating any of it at the time.
The newspaper suggests that had he seen the car first hand, the country's Transport Minister, who is proposing drastic penalties for distracted driving offense, would have been "dumped from the pines," a German colloquialism that roughly translates to "passed out."
You sure don't want that happening behind the wheel.
Read: AAA Study finds young drivers nodding off behind the wheel.