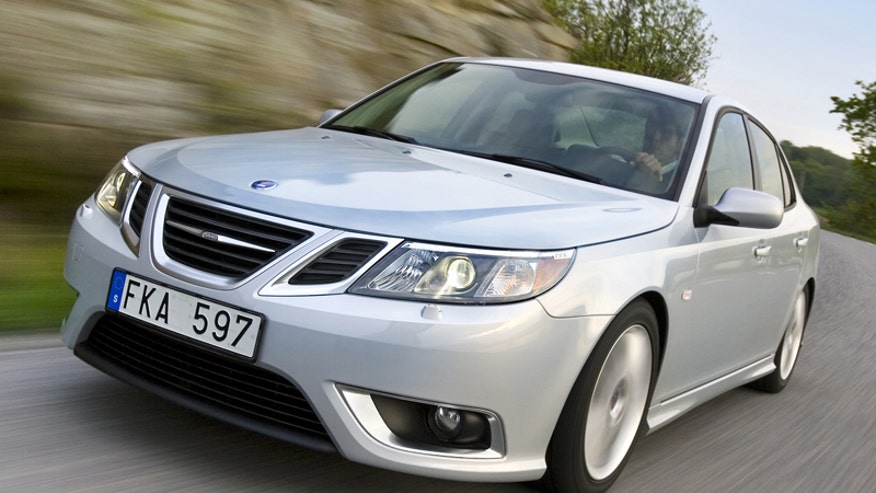 It's a Saab story of presidential proportions.
The largest union representing Saab's employees in Sweden, IF Metall, has written an open letter to President Obama to ask him to help save the company.
But why Obama?
In the two years since General Motors sold the automaker to a consortium of investors led by a small Dutch supercar company called Spyker, Saab has struggled to stay afloat. After initially restarting production under new ownership, money woes led it to shut down its assembly lines in April of last year while it looked for deep-pocketed partners to get things back on track.
Several would-be suitors stepped forward in the following months, including a Chinese group comprised of automaker Zhejiang Youngman and car retailer Pang Da that was ready to purchase Saab outright late last year.
But while Saab was an independent company at the time, the cars in its lineup had been engineered under GM ownership and were being produced under license from the American automaker -- licenses that GM would not be extend to new owners due to intellectual property concerns.
As it was at least a year away from completing development of its next generation of cars, the decision by GM effectively left Saab with little more than its name, derailing the sale and forcing it to enter bankruptcy in December. The company is now under administration with its fate to be decided in the coming weeks.
According to Swedish English language newspaper The Local, the letter from the union asks Obama to persuade GM to release enough of the licenses to allow the company to continue building the cars in question under new ownership, facilitating the completion of a sale. It adds that "the efforts you made a few years ago to save General Motors were exceptional. However, in the process, Saab became badly damaged. After five months we became forced to declare bankruptcy and time has nearly run out."
But there's a hitch.
While the U.S. government currently controls 26 percent of General Motors, the Obama administration has maintained that it is not involved in the company's day-to-day operations, making it unlikely that it will exert any pressure on the company to change its position on Saab. An advisor to IF Metall told Just-Auto.com that the union decided to give it a shot, anyway, and that publishing the letter was its only option.
So far neither General Motors nor the White House has commented on the request.