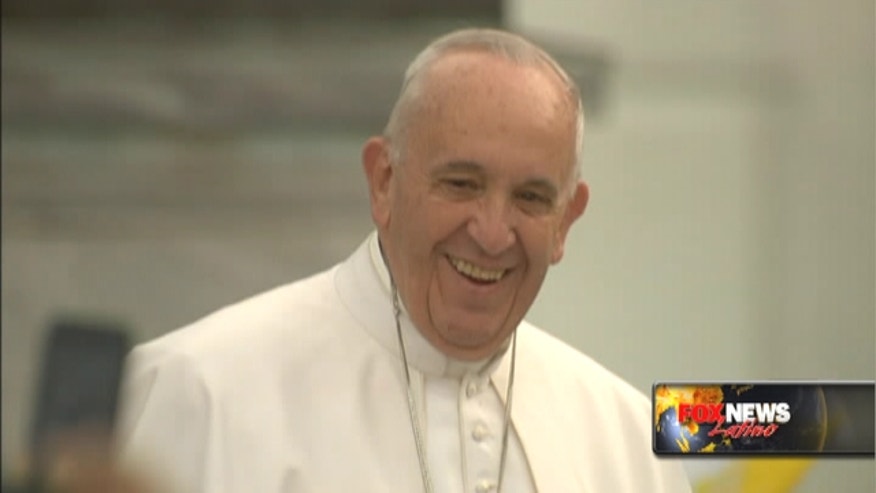 Pope Francis is arriving in Mexico on Friday night for a five-day visit that will take him to remote corners of the country, including the states of Chiapas and Michoacán — where the Zika virus has been the most active for months now.
The first local transmission of Zika by mosquito in Mexico happened in November, according to the Centers for Disease Control and Prevention.
On Monday, in an interview with Mexico City's Universal newspaper, Jesús Felipe González Roldán, the head of the country's National Center for the Control of Diseases and Preventive Programs (Cenaprece), laid out the steps that will be taken to protect the visiting pontiff from the disease.
There are concerns for both the health of the 79-year-old Pope Francis, as well as preventing rapid transmission of the disease in the crowds via the Aedes Aegypti mosquito, known to carry Zika, Dengue virus and yellow fever.
In order to "protect the public and the pope against Zika, among other things," González Roldán told Universal, the country has begun aerial anti-mosquito spraying and will also conduct house-to-house fumigation in certain locales.
"Pope Francis' will visit Tuxtla Gutiérrez and San Cristóbal de las Casas" in Chiapas, González Roldán noted. "We know that in [nearby] Tapachula, there's the problem of Zika, and what we need are preventive actions that we are currently putting into place."
Of the 34 confirmed Zika cases in Mexico, 24 have occurred in Chiapas.
The preventive measures against the virus will continue until after the pope has returned to Rome, Roldan said.
"There are many people who will travel to the locations that Pope Francis is visiting," he explained, "and many of them will be staying overnight there."
The country is also working to ensure basic sanitation in the places where the pontiff is scheduled to visit.
"We are working to detect and eliminate places where mosquitoes breed," he said.
He added, "As for the protection of His Holiness, he undoubtedly has his personnel who attend to him and are informed as to the medical risks."
In another report of the nexus between Pope Francis and Zika, the Washington Post reported recently that Marcos Lago, an infectious disease specialist at the University of Rio de Janeiro, believes the virus first arrived in Latin America in July 2013.
That's when Francis made his first trip abroad as pope, traveled to Rio to celebrate World Youth Day, a few months being named pope.
The youth who came to that celebration, Lago told the Post, "stayed in the homes of local families, not hotels, and many of them stayed in the favelas."
"That's probably how Zika arrived," Lago said.
Mexico's Health Ministry is now working hard that that doesn't come back to afflict the Argentinian pontiff.
Like us on Facebook
Follow us on Twitter & Instagram