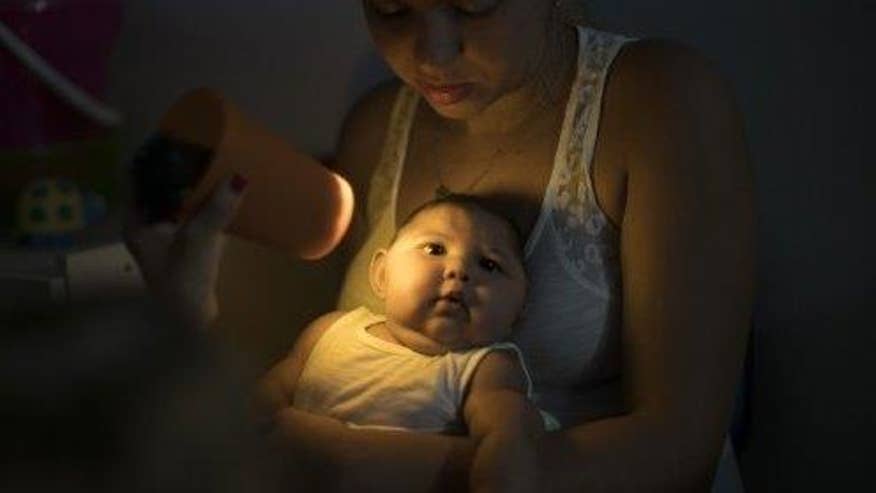 Fear of the rapidly-spreading Zika virus is beginning to create a financial crisis for the travel industry.
Many people are canceling plans to vacation in the Caribbean or Central or South America, often at the last moment, which can be costly to the would-be traveler as well as the airlines, cruise ships and tour companies counting on the revenue.
Business travel is also being affected as companies cancel meetings and conferences planned for affected areas, which means a loss of hundreds of thousands of dollars for the hotel industry.
Most U.S. air carriers said their stock prices have already fallen 3 percent since news of the outbreak. Jet Blue said its stock fell 6 percent.
United and several other carriers began offering refunds to pregnant women who bought tickets to Zika affected countries, after the World Health Organization warned of a possible link between the spread of the virus to a spike of babies born with small heads.
Women who are pregnant or plan to become pregnant in the near future are being advised against travelling to infected areas.
Kathryn Janicek and her fiance, Ted, who live in Chicago, had planned to escape the cold with a honeymoon in Costa Rica. Now they're scrambling to change those plans because they'd like to have a baby in the near future.
"What if I do get stung, and the virus is in my body?" Janicek asked. "If I was just past the pregnancy age, if I wasn't planning on having kids I'd still be going, but I'm going to be 40 in May and … I'm ready to go" she told Fox News.
Kathryn and Ted will likely go to Europe instead.
Travel agents say their phones are "ringing off the hook" with people asking about the virus and wanting to change reservations. "I think there's a lot of fear from travelers because it's such a new virus still, it's a little bit unknown" said Nicki Squittieri, an agent with Legacy Travel. "I think people are just kind of waiting to see where it spreads to, what doctors are going to be saying and just kind of monitoring the situation."
In response to the fear, travel company Expedia put out a statement for those booking with them. "We advise travelers to visit the Centers for Disease Control and Prevention website for the latest information regarding travel to areas affected by the Zika virus. We are keeping up-to-date with our supply partners on their policies, and should any traveler feel their plans are directly impacted, we encourage them to reach out to our customer service team for assistance."
The World Health Organization calls the rapid increase of the virus "explosive," and expects it will eventually reach nearly every nation in the Americas.
The Zika virus, which is of African origin, was first detected in the Americas last year. The Pan American Health Organization issued an alert about the first confirmed infection in Brazil, according to the CDC. Outbreaks have now been reported in 24 different countries.
There have been 36 people in the U.S. diagnosed with the virus so far, although in all those instances the infection occurred outside the U.S., according to Dr. Anna Durbin from the John Hopkins Bloomberg School of Public Health.
But now that the the World Health Organization declared the virus a "public health emergency of international concern," efforts to create a vaccine have been ramped up, which could be in the testing stage in as little as three months.
Like us on Facebook
Follow us on Twitter & Instagram
Ruth Ravve joined the Fox News Channel (FNC) in 1996 and currently serves as a Chicago-based producer.