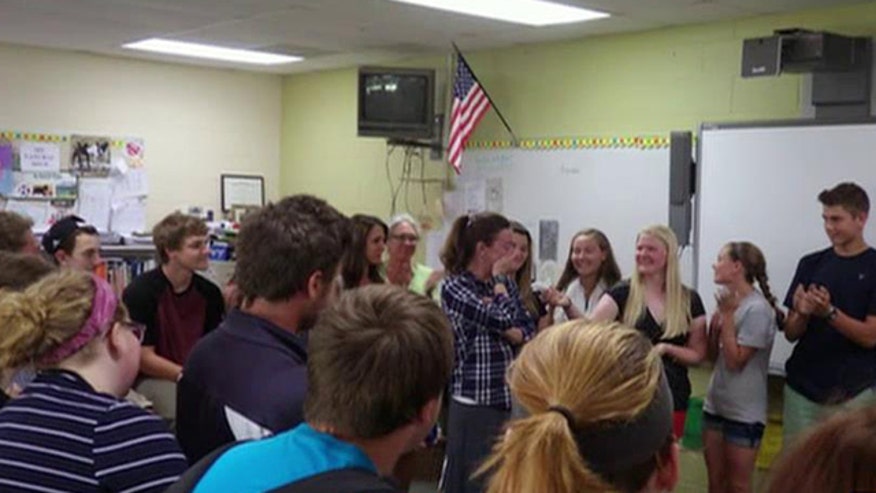 The graduating class at a New Hampshire high school is giving the money raised for its class trip to the school's principal, who has been diagnosed with cancer.
Courtney Vashaw, principal at Profile Junior-Senior High School in Bethlehem, tells WMUR her school works hard teaching students compassion and caring for others, but she never thought that would directly affect her.
The class had planned to spend four days at a ranch in upstate New York until Vashaw told them she had been diagnosed with a rare, aggressive form of cancer.
The class unanimously voted to give her nearly $8,000 for medical care that they had saved.
The seniors will still have a trip, but it will be local and they are planning more fundraisers for Vashaw.