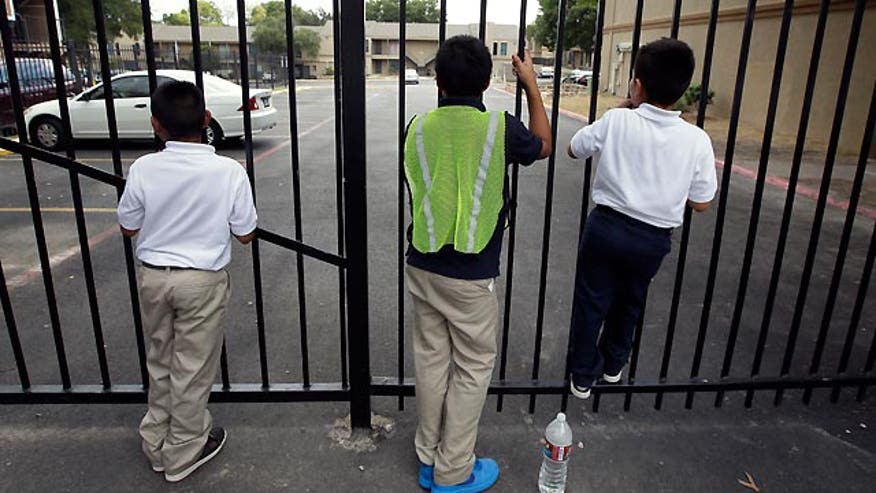 An NBC News freelancer has been diagnosed with Ebola in Liberia, the network announced Thursday.
The freelancer, whose name was not disclosed at the request of his family, came down with symptoms on Wednesday and will be flown back to the United States for treatment, NBCNews.com reported. He began shooting for NBC on Tuesday.
He was hired to be a second cameraman for NBC News Chief Medical Editor and Correspondent Dr. Nancy Snyderman, who is with three other NBC News employees on assignment in Monrovia, reporting on the Ebola outbreak, the network said.
He began feeling tired and achy Wednesday and discovered he had a slight fever. He went to a treatment center Thursday to be tested, and is being kept there, said Snyderman, who was interviewed Thursday night on "The Rachel Maddow Show" on MSNBC.
Snyderman said she believed his exposure to the virus happened sometime before he started working with the NBC crew, since it is usually eight to 10 days before the first symptoms are seen.
"The good news is this young man, our colleague, was admitted to the clinic very, very early," she said. "I spoke with him today. He's in good spirits. He's ready to get home -- of course, appropriately concerned. But he will be airlifted out soon."
"We are doing everything we can to get him the best care possible," NBC News President Deborah Turness said in a note to staff. "He will be flown back to the United States for treatment at a medical center that is equipped to handle Ebola patients."
The cameraman had been working in Liberia for three years. He began shooting for the network Tuesday.
Turness said none of the other NBC employees has shown any symptoms or warning signs of Ebola infection.
Click here to read more from NBC News.
The Associated Press contributed to this report.