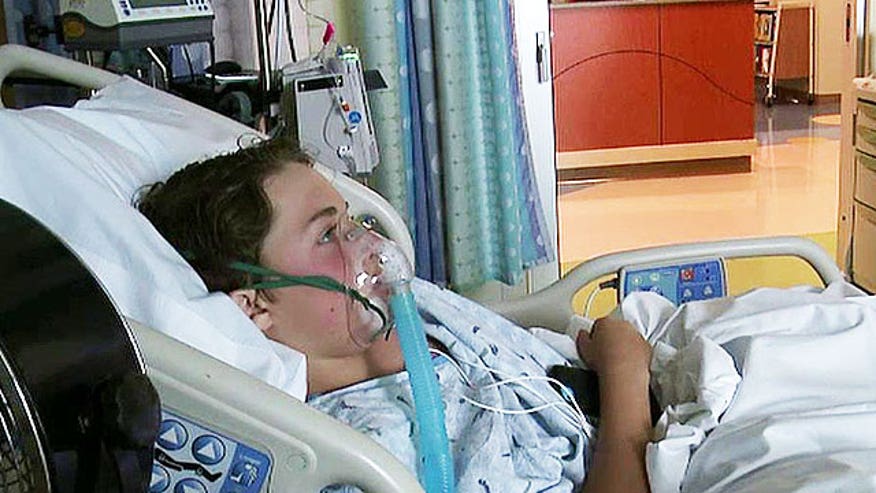 The mysterious respiratory virus that's been making children sick across the United States has made its way to the Northeast.
More than a dozen cases of enterovirus D68 have been confirmed in New York state, officials said Friday, and FoxCT.com said that two Connecticut hospitals have reported possible cases.
The virus, which is responsible for sending dozens of children to hospitals in the Midwest, especially affects children with asthma. There is no vaccine and, because it is a virus, there is no cure.
The Connecticut Department of Public Health, citing the Centers for Disease Control, said there have been 97 confirmed cases of enterovirus D68 since mid-August, FoxCT.com reported.
Earlier this week, the CDC confirmed cases were found in 19 out of 22 samples from Kansas City, Missouri, and 11 out of 14 samples from Chicago in children ranging in age from 16 weeks to 16 years old. All the children had a medical history of asthma and wheezing.
"It is important that we follow common sense rules to prevent the spread of this virus, as we do for flu and other contagious illnesses" acting New York state Health Commissioner Dr. Howard Zucker said in a statement. "Because there is no specific treatment or vaccination against this virus, our best defense is to prevent it by practicing proper hygiene."
Doctors recommend taking basic sanitary precautions, including washing hands often with soap and water, avoiding sharing items with sick people, and disinfecting frequently touched surfaces. Enteroviruses are transmitted through close contact with an infected person, or by touching objects or surfaces contaminated with the virus and then touching the mouth, nose or eyes, officials said.
"Clinicians throughout the country need to be on the alert for increases in severe respiratory illness and consider this in the differential diagnosis," Dr. Anne Schuchat, director of the CDC National Center for Immunization and Respiratory Diseases, said earlier this week. "Geography isn't that helpful when it comes to respiratory viruses. We know that flu transits the entire country pretty quickly."
Although initial reports indicated there were several hundred children hospitalized in the Midwest, officials said earlier this week they were still testing samples from several other states to confirm whether or not those cases were related to the rare virus.
Schuachat added that most infected people have no symptoms or only mild symptoms, but some infections can be serious. Infants, children and teenagers are most likely to become infected, she said.
Enteroviruses are linked to many symptoms, which include rashes and even neurological illnesses. However, the CDC says the clusters, thus far, have been limited to upper respiratory illness. Just like cold or flu, the illness will run its course in about a week. Parents should start to be alarmed and seek medical help if cold symptoms start to involve wheezing or difficulty breathing.
There are more than 100 different types of the enterovirus, and about 15 million people get infected every year.
Fox News' Mike Tobin contributed to this report.
Click here to read more from FoxCT.com.