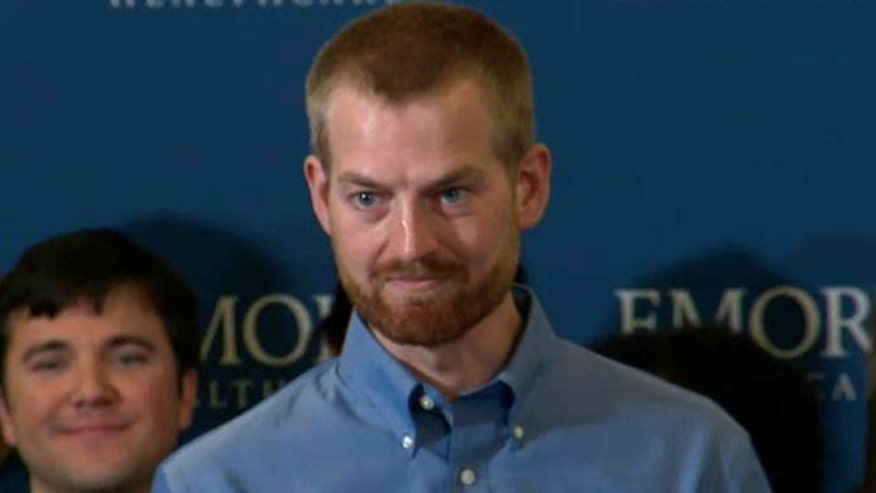 Atlanta – Emory University Hospital has discharged two American missionaries treated for Ebola.
"Today is a miraculous day," Dr. Kent Brantly said during a news conference following his discharge from a special isolation unit. "I'm thrilled to be alive, to be well and to be reunited with my family."
Emory officials confirmed that the second patient, Nancy Writebol, had been discharged yesterday. She is staying at an undisclosed location with her husband David, according to a press release from SIM USA, the Christian charity she was working with in Africa.
Brantly, also a medical missionary, had been working with Writebol at an Ebola clinic in Liberia through a partner charity, Samaritan's Purse.
In a written statement, Samaritan's Purse President Franklin Graham said, "Today I join all of our Samaritan's Purse team around the world in giving thanks to God as we celebrate Dr. Kent Brantly's recovery from Ebola and release from the hospital."
Doctors treating the two patients have determined both have recovered and pose no risk to the public.
As of its latest update on August 18, the World Health Organization reports 2,473 suspected and confirmed cases of Ebola, including 1,350 deaths. All of the cases originated in the west African nations of Guinea, Liberia, Nigeria or Sierra Leone.
Because there is no approved medication to treat the virus itself, doctors focus on providing "supportive care," such as blood transfusions and intravenous fluids, to keep Ebola patients strong enough for their bodies' natural defenses to fight off the infection. However, Brantly and Writebol reportedly received an experimental serum before they left Africa.
Currently, there are no approved vaccines to prevent Ebola. However, doctors say the virus does not spread through the air like flu. Instead, transmission occurs through direct physical contact with body fluids, such as blood or sweat, from an infected person who's actively showing symptoms.
Public health officials say the spread of Ebola can be stopped by treating those who are sick in isolation and placing those who've been in close contact with them under quarantine for 21 days — the maximum incubation period of the virus.
Jonathan Serrie joined Fox News Channel (FNC) in April 1999 and currently serves as a correspondent based in the Atlanta bureau.