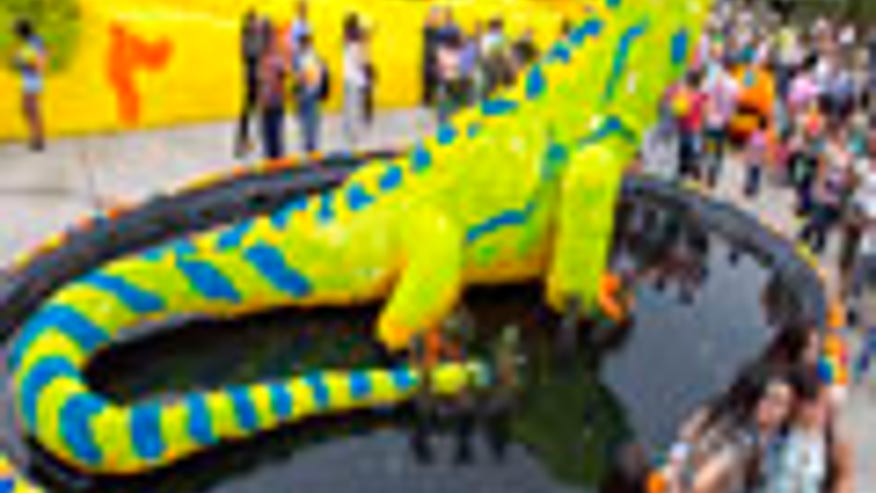 AVENTURA, FLORIDA – There was a unique show of support at Aventura Mall after a mother who was breastfeeding her child was told to cover up or leave the shopping center days earlier.
Kristie Quinones felt shamed and took to social media earlier this week to share what had taken place. Thursday afternoon, her supporters came out in full force.
Women were out in public, inside Aventura Mall, breastfeeding their children, all in a show of support and to let people know that there is nothing wrong with what they do. "It's just a boob. It's just a body. What's more beautiful than this?" said Jasmine Terrany. "My body actually creates the food for my son."
The support all took place at the Rainbow Valley playground. "I have a baby to feed, and just because we're in the water, we're in public, he doesn't know where we are. He's hungry. That's my first priority," said Lynnea Saito. "I'm not worried about people seeing breasts. It's natural. That's what breasts are for."
Tuesday, an Aventura attendant did not agree with Quinones' sentiment on public breastfeeding. "I lifted up my top, I switched her underneath, so she could latch on, and she began nursing, and after a few minutes, the playground attendant came up to me, and she advised me that I could not stay unless I covered up with a blanket," said Quinones.
Quinones said the attendant then called guest services on her. "He was so disrespectful and argumentative that it just made me feel awful," she said.
The incident with Quinones and her nursing her child happened to occur right in the middle of National Breastfeeding Awareness Month.
A spokesperson for the Aventura Mall apologized Thursday to Quinones and the other women. "Our staff entirely mishandled the communication process with this mom," said Annabelle Llopis.
The mothers made sure to show support en mass in an effort to avoid another misunderstanding, as well as to make other mothers feel less ashamed. "I don't think that there's anything more miraculous, quite frankly," said Terrany.
According to Florida state law, women are allowed to breast-feed in public and uncovered.
For more stories go to wsvn.com
Follow us on twitter.com/foxnewslatino
Like us at facebook.com/foxnewslatino