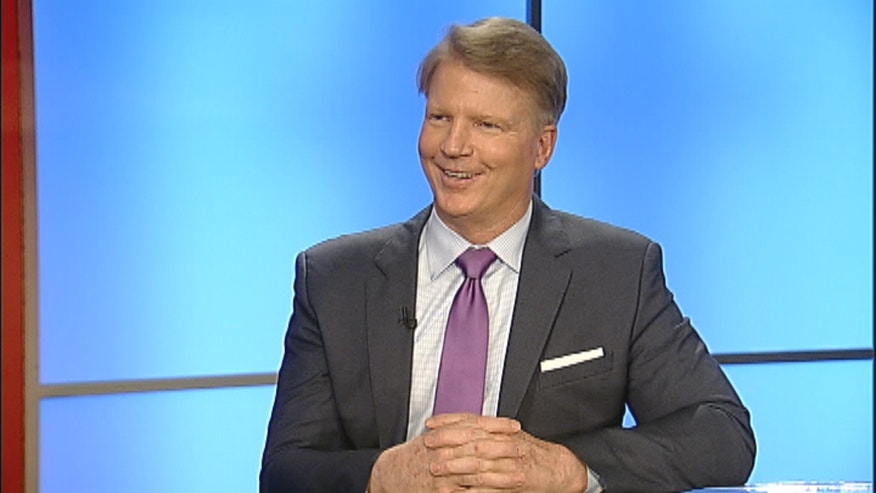 As a quarterback for the New York Giants for more than 14 years, Phil Simms knew how to take a hit. But nothing could prepare the NFL hall-of-fame player for the blow of finding out he had skin cancer.
"[The dermatologist] walked in the room and looked at me and goes ... 'You're in trouble' … right away," Simms told FoxNews.com. "Of course, looking back I can see. She could look at me and see all the signs were there ... I have [precancerous cells] everywhere -- my chest, my legs, my hands were unbelievable."
Simms admits he had never visited a dermatologist for skin cancer screenings before his diagnosis in 2010. And he's not alone. While more than 90 percent of American men admit they know something about skin cancer, only about 18 percent actually visit a doctor for annual skin cancer screenings, according to a recent survey by the American Academy of Dermatology (AAD).
Since Simms' initial diagnosis, he has undergone several Mohs surgery procedures to remove cancerous cells from his skin. During Mohs surgery, layers of cancer-containing skin are progressively removed and examined until only cancer-free tissue remains, according to the Mayo Clinic. However, Simms also had numerous spots where precancerous cells were found.
"Really everywhere, any place on my body that has seen sun or been sunburnt, I have problems with," Simms said. "I think I realized if I didn't do something, that it definitely was going to go down the wrong road and it was going to cost me, probably, my life."
Now, Simms is partnering with the AAD to launch the "Spot Me" campaign, aimed at educating Americans about their risk for skin cancer. The campaign urges men of all ages to make skin health a priority through regular screenings.
"Well I think the big thing is, I'm out talking about it, trying to tell men and all people, 'Don't be afraid to go to the doctor to get checkups. Don't be afraid of what they're going to find. Be happy what they find because it's going to wholly help you,'" Simms said.
The AAD has also partnered with three professional football teams to offer free skin cancer screenings to the public. The screenings will take place during summer training camps, family events and game days, including at:
Atlanta Falcons Training Camp: Week One (July 25-27)
Chicago Bears Pre-Season Family Fest (August 2)
Dallas Cowboys Home Opener Game (September 7) and Cowboys Rally Day (September 8)
For more information and to find a dermatologist near you, visit SpotMe.org.