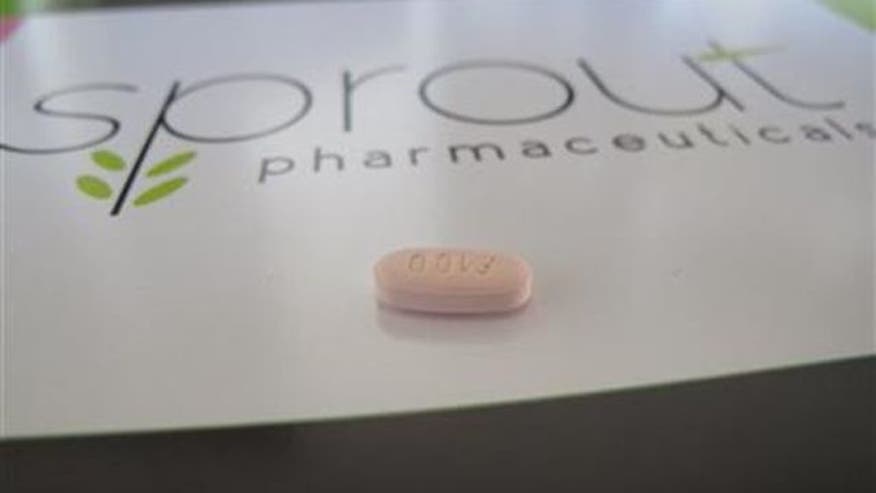 In their efforts to treat female sexual dysfunction, the pharmaceutical company who makes Flibanserin, a drug referred to as "female Viagra," is running into issues trying to get approval from the U.S. Food & Drug Administration (FDA).
In a Flibanserin study conducted nearly three years ago, 1,900 women were given the drug for 24 weeks. Researchers discovered an 18 percent increase in libido and sexual drive with the only side effects reported being nausea and dizziness. The drug is considered an antidepressant and is non-hormonal, but the FDA fears further safety issues and would like further testing, which may delay the release of the pharmaceutical.
Changing the way urologists practice medicine, Viagra is celebrating 15 years of continued treatment for men with sexual dysfunction. For males, sexual dysfunction is considered a mechanical or plumbing issue that can be easily treated. Men who are diagnosed with erectile dysfunction/sexual dysfunction can take Viagra with approval from their physician, and may have overall improved blood flow to genitalia.
With women, the mechanics are quite different. A diagnosis of hypoactive sexual drive disorder (HSDD), means that the woman's libido isn't there or she has difficulty with arousal, and it's much more complex than the male form of the condition. There is an unbalance in the brain between the serotonin and dopamine. Taking into consideration that this is more than a mechanics issue, it should be looked at from a psychosocial standpoint.  
Roughly 33 percent women complain of low libido and symptoms can include:
A loss of interest in sex
Pain during intercourse
Sexual dissatisfaction: Some people with signs of HSDD find sex aversive, traumatic, painful, or boring
Having HSDD is relatively common among women and causes considerable distress as well as interpersonal difficulties. It can have a serious effect on emotional well-being and interpersonal relationships and it occurs in pre- and post-menopausal women. Nevertheless, many women with HSDD remain untreated because they are reluctant to discuss sexual issues with their physicians and have low expectations concerning the prospects for help.
Overcoming libido loss
If you're suffering from loss of libido, and think there is a medical basis for your problem, here are some solutions to consider:
Talk to your doctor about testosterone, especially if you have had your ovaries removed and are taking estrogen or if you are under severe stress. Get your testosterone level evaluated and if it is below 20ng/dL, this may be an option for you. Testosterone is so central to a woman's sexual function, that no amount of sexual stimulation can make up for its absence.
Switch to medications known to have less effect on sexual function or lower dosages. The antidepressants Prozac, Zoloft and Paxil, of which women are major consumers, cause loss of libido in as many as 60 percent of patients. Medications with less side effects can help curb the problem.
Viagra, the little blue pill may help jump-start your sex life as long as you have the desire to engage in sex and have been stimulated enough for it to take effect. It's especially helpful if your lack of desire is related to hysterectomy or menopause. Physicians aren't exactly sure how Viagra helps rekindle lust, but it is known to help women achieve arousal by increasing blood flow to the vagina, clitoris and labia.
So before making any quick decisions, make an appointment to speak to your physician to see what will work with your body chemistry.
Dr. David B. Samadi is the Chairman of the Department of Urology and Chief of Robotic Surgery at Lenox Hill Hospital in New York City. He is a board-certified urologist, specializing in the diagnosis and treatment of urological disease, with a focus on robotic prostate cancer treatments. Dr. Samadi joined Fox News Channel in 2009 as a medical contributor. To learn more please visit his websites RoboticOncology.com and SMART-surgery.com. Find Dr. Samadi on Facebook.