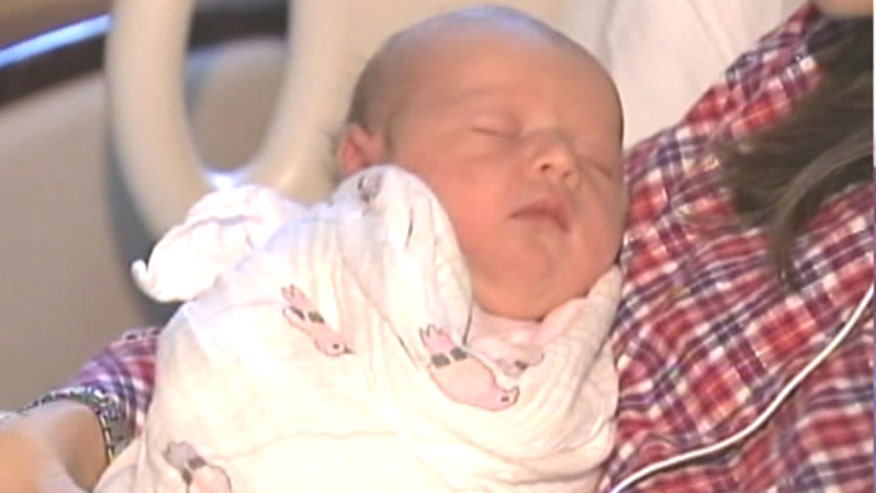 A woman in labor stepped out of her home on the Upper East Side of Manhattan to get to the hospital but ended up giving birth outside on the street.
After the doorman from her building walked her to the corner to get a taxi, the baby couldn't wait and the woman got onto the ground in the crosswalk. Several passersby stopped to help until police and medics arrived and took care of her.
"She was like, 'Oh, my God, the baby's coming,'" one witness said. "And then I could see the baby's head coming out."
Several women offered their scarves to wrap up the newborn.
The woman was seen smiling as she was loaded into the back of an ambulance.
A Fox 5 News crew just happened to be driving by as this unfolded on East 68th Street and 3rd Avenue on Monday afternoon at about 3:30 p.m.
"A miracle on 3rd Avenue," a woman who helped in the delivery said.
The mother and baby girl were doing well at Lenox Hill Hospital. It is the couple's third child.