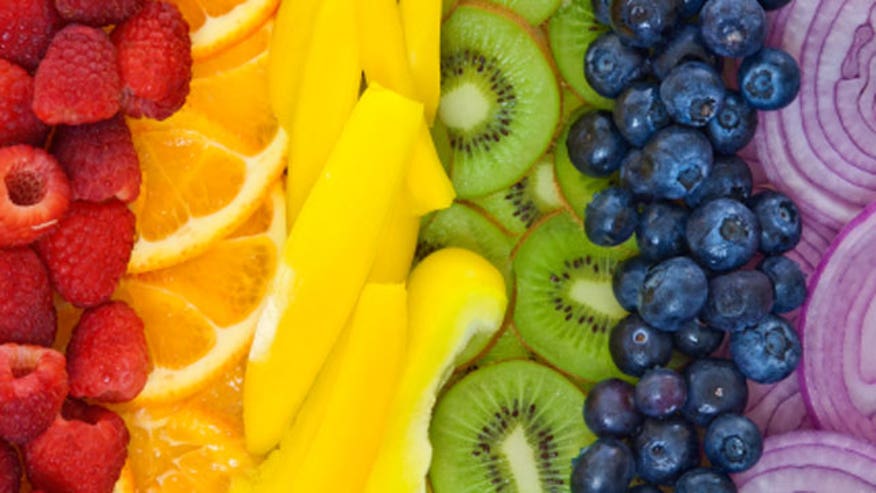 Whether your resolution is to lose weight, become fitter, reduce stress or get more sleep – these foods can help you stick to your goal.
[pullquote]
Nutritionist and registered dietitian Patricia Bannan, based in Los Angeles, explained the key to keeping your resolutions is to keep it simple and realistic.
"You want to focus on the positive of the resolution, such as including one extra serving of vegetables in your diet a day, versus the negative of never eating another cookie," Bannan said.
If losing weight is your goal, add whole foods with healthy fats to your diet – like an avocado.
"One-fifth of a Hass avocado has 50 calories, and it's a great topping instead of something like butter or mayonnaise," Bannan said.
If you plan on becoming fitter in the New Year, you may want to avoid sodas and sugary sports drinks, which could be counter-acting your workout.
Bannan suggested drinking coconut water instead.
"One of the reasons that coconut water is so popular, is because it's naturally low in calories, and it has electrolytes," Bannan said. "You want to look for a 100 percent natural coconut water. And, you want to look for one that has about 40 to 60 calories per serving."
If your New Year's resolution is to reduce the stress in your life, snacking on nuts can help ease anxiety – they are packed with magnesium and vitamin B6.
Any type of nut will work, but Bannan said pistachios have an added bonus.
"The shells slow you down, and they provide a visual cue to see how much you've eaten," she said. "You also get 49 pistachios in an one ounce serving, for about 160 calories."
Finally, if getting more sleep is what you crave, try drinking certain types of tea.
"Tea at night is great," Bannan said. "It's relaxing, but you want to go for decaffeinated tea, or an herbal tea, which is naturally decaffeinated. Chamomile is also great, because it's naturally a 'sleepy-time' herb."
Remember – it takes 21 days to create a habit, Bannan said; so be patient and take the time to get accustomed to your new resolution.
Click here to visit Bannan's website.