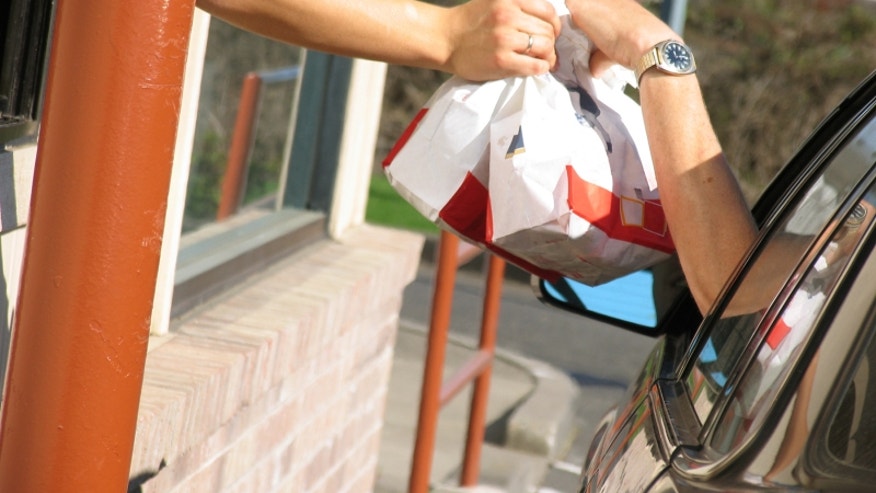 As a dietitian who specializes in weight loss I am surprised like most, but happy to hear all the news about John Cisna, the Iowa science teacher who lost 37 pounds in three months, by eating all his meals at McDonalds and walking 45 minutes each day. Cisna might not have grabbed headlines had his weight loss method not been so unexpected. Fast food is often criticized as a cause for America's obesity epidemic, yet by Cisna's example we see that healthy menu items offered at a places like McDonald's may actually be part of the solution.
Looking at Cisna's diet plan we can see why it has been working so well.
The formula for successful weight loss is straightforward: Consuming fewer calories than you burn each day will take off pounds.  Doing this in a healthy way requires healthy food choices and McDonald's has them with items such as oatmeal, salad, grilled chicken, egg whites, fruit and yogurt, and more.  Using the nutrition information posted on the company's website Cisna did a good job assembling an eating plan for breakfast, lunch and dinner. He stayed within 2,000 calories per day while meeting the recommended daily allowances for carbohydrates, proteins, fats and cholesterol.  
A typical breakfast included items such as an egg white delight, a sausage burrito, or a bowl of maple oatmeal with 1 percent fat milk, and these are not far from what I recommend to my own weight loss clients.  Oatmeal is a great source of fiber and for lean protein both egg whites and low fat milk are good choices. Having a salad at lunch is always smart because it's a filling, nutritious meal that's lower in calories. For dessert Cisna opted for healthy ones like a fruit and yogurt parfait. I always encourage my clients to have at least a serving of fruit each day. For dinner I recommend focusing on vegetables and lean protein, and Cisna did this his way by pairing menu items such as a grilled chicken sandwich with a healthy salad.
For losing weight there's no getting around regular exercise. But if you think you need a personal trainer or pricey spin classes to slim down, think again because Cisna's workout was fast, safe, cheap and effective. He simply walked for 45 minutes each day, which goes to show that walking can get the job done.
Cisna's diet is working for him and I can see why.  He made his meal plan convenient and nutritious, and walking proved a good fit with his lifestyle and fitness level. In my practice I stress to my clients that they are making a lifestyle change, not simply following a diet. In Cisna's case the changes he's made are changes he's been able to stick with, and clearly his efforts are paying off.  After just 90 days not only is Cisna 37 pounds lighter and seven inches slimmer around his midsection, he reports that his total cholesterol is down from 249 to 170, and his LDL "bad cholesterol" has dropped by 34 percent. Excellent!
At this time of year it's tempting to put our faith in a fad diet or a new exercise craze.  Far better: have faith in your own ability to lose weight. Find a healthy eating and fitness routine that really suits you and keep at it. You too, will win at the weight loss game.
For great recipes, tips, delicious meal plans, and proven ways to lose weight and look great, be sure to check out my books:  The Miracle Carb Diet: Make Calories and Fat Disappear – with fiber (Hyperion), and The F-Factor Diet (Putnam).
Tanya Zuckerbrot MS, RD, is a registered dietitian in private practice in New York City and the author of two bestselling books: The Miracle Carb Diet: Make Calories and Fat Disappear – with fiber (Hyperion), and The F-Factor Diet (Putnam).  Follow Tanya on Facebook, Twitter and LinkedIn, and visit her website Ffactor.com. For nutrition news you can use, product tips, restaurant reviews and delicious recipes sign up for Tanya's weekly newsletter!